When evaluating assisted living options in Florida, it's essential to consider the costs associated with this level of care. Florida is a popular retirement destination, and understanding the expenses can help you make informed decisions about your future living arrangements. In this article, we'll discuss how much does assisted living cost in Florida, factors that can impact pricing, and how it compares to the national average.
According to the Genworth 2021 Cost of Care Survey, the average cost of assisted living in Florida is $4,000 per month. However, costs can vary significantly across the state, with the average low being $2,350 per month and an average high of $5,300 per month. This figure is slightly lower than the national median, which stands at $4,500.
When researching assisted living facilities, it's crucial to consider the specific location, amenities, and services offered, as these factors can impact the overall cost. By understanding the financial aspects of assisted living in Florida, you can make the best decision for your needs and budget.
Overview Of Assisted Living In Florida
Definition Of Assisted Living Facility
Assisted living facilities in Florida provide a comfortable living environment for seniors who need help with daily activities, like bathing, dressing, and medication management, as well as offering socialization and recreational opportunities. These facilities allow your loved one to live semi-independently while receiving necessary support and care.
Comparison To Nearby States
When it comes to assisted living costs in Florida, they tend to be on par with South Carolina and Mississippi, and more affordable when compared to other neighboring states. Let's dive into the details:
It is crucial to keep in mind that these figures are average costs and the actual price may vary depending on the specific facility, location, and services provided. To decide on the best option for your needs, consider visiting various facilities in Florida or nearby states and comparing the services offered pricing, and overall atmosphere.
Factors That Affect Assisted Living Costs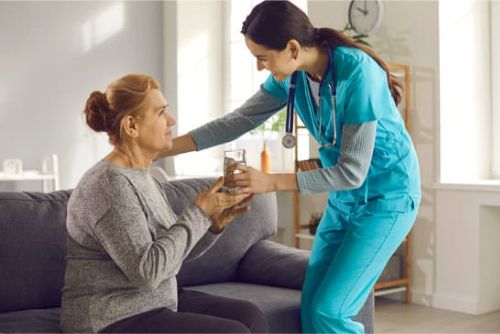 Location
One of the primary factors affecting assisted living costs in Florida is the location of the facility. Costs can vary significantly depending on the region, with some areas being more affordable than others. For example, Gainesville, Tampa, Lakeland, Sebastian, and Punta Gorda are considered among the most affordable areas in Florida for assisted living services, with monthly average costs ranging from $2,350 to $3,350. On the other hand, Orlando, Homosassa, and North Port have average monthly costs that align closely with the state average.
Keep in mind that the cost of living in a particular area can influence the overall assisted living expenses. When choosing a facility, it's essential to weigh the financial implications of the location alongside your budget and preferences.
Level Of Care
Assisted living costs can also be influenced by the level of care required. The costs range from $3,000 to $6,000 per month on average, depending on the individual's needs. For example, if you require daily assistance with personal care, medication management, or specialized memory care services, your expenses may be higher than someone who only needs minimal supervision.
When evaluating the costs of assisted living, it's important to take into consideration your healthcare needs and any additional services that may be necessary to maintain your well-being and safety.
Amenities
Finally, the types of amenities offered by an assisted living facility can impact the overall costs. Amenities can include various services and conveniences, such as meals, housekeeping, transportation, social activities, and fitness programs. Some facilities may also offer luxury experiences or specialized services, which can lead to higher expenses.
When comparing assisted living communities, consider the amenities that are most valuable to you and how they align with your budget. Prioritize the features that will enhance your quality of life, and keep in mind that the costliest options aren't always the best suited for your needs.
Cost Breakdown Of Assisted Living In Florida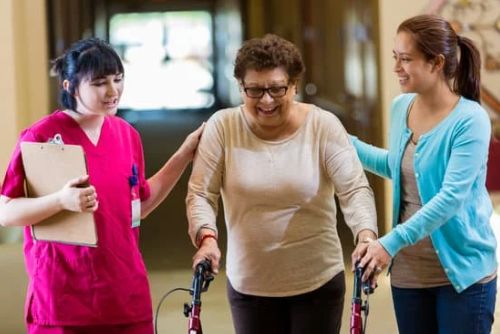 Average Monthly Cost
In Florida, the average cost of assisted living is $4,000 per month. This cost includes residential services and personal care for older adults. Keep in mind that the specific amount you might pay depends on various factors, such as the location and type of assisted living community you choose. Comparatively, the national median cost of assisted living in 2023 is roughly $4,774 per month.
Cost By Location
The cost of assisted living in Florida can vary greatly depending on the city or region that you choose. Here are some examples of the average monthly costs in various cities:
Tallahassee: $2,350 – $5,300
Gainesville: $3,000 – $4,500
Tampa: $3,500 – $6,000
Lakeland: $2,800 – $4,200
Sebastian: $3,200 – $5,000
Punta Gorda: $3,000 – $4,500
Panama City: $2,500 – $4,000
The Villages: $3,500 – $6,500
Naples: $4,000 – $7,000
Miami: $2,800 – $5,500
Orlando: $3,000 – $5,500
Homosassa: $3,200 – $4,500
North Port: $3,000 – $5,000
Jacksonville: $2,500 – $6,000
Cape Coral: $3,200 – $6,000
Palm Bay: $2,800 – $4,500
Ocala: $2,500 – $4,200
Pensacola: $2,800 – $4,800
Sebring: $3,000 – $5,500
Deltona: $2,500 – $5,000
Remember that these are just average costs, and the specific price you pay may differ due to factors like the type of community, level of care, and available amenities. Additionally, make sure to research and visit different assisted living communities within your desired location to get a better understanding of the specific costs and services offered.
Services Offered In Assisted Living Facilities
Personal Care Services
Assisted living facilities in Florida provide various personal care services tailored to your needs. These services can include assistance with activities of daily living, such as bathing, dressing, and grooming. Experienced caregivers will work with you to ensure you maintain your dignity, independence, and comfort while receiving the appropriate level of care. Knowing how much does assisted living cost in Florida also depends on the personal care services they could offer.
Medication Management
In assisted living facilities, medication management is an essential service for many residents. Trained professionals will oversee your medication schedule, administering and monitoring medications as needed. This helps ensure that you receive the correct dosage at the right time, promoting your overall health and well-being.
Transportation
Transportation services are often provided by assisted living facilities, making it convenient and safe for you to attend medical appointments, go grocery shopping, or participate in off-site recreational activities. By offering reliable transportation options, facilities can help you maintain your independence and access necessary services and social opportunities outside the community.
Housekeeping
Assisted living communities in Florida typically include housekeeping services as part of their monthly fees. This means you can focus on enjoying your golden years without worrying about the maintenance and upkeep of your living space. Housekeeping services generally encompass tasks such as cleaning, laundry, and linen changes.
Social And Recreational Activities
An essential aspect of successful aging and overall well-being is participating in social and recreational activities. Assisted living facilities typically offer a wide range of activities, events, and programs to engage, stimulate, and entertain you. Some examples include group exercise classes, arts and crafts sessions, game nights, and cultural or educational events. These activities provide opportunities for you to build relationships with other residents, share experiences, and, most importantly, have fun.
Remember that the costs for assisted living facilities in Florida may vary, with an average low of $2,350/month and an average high of $5,300/month, depending on the specific services and amenities provided. It's crucial to consider these factors when choosing the right community for you.
Payment And Financial Assistance Options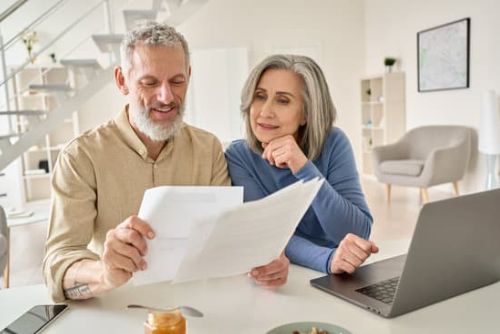 Medicare
Medicare typically doesn't cover assisted living costs. However, it can provide partial coverage of certain services, such as skilled nursing care or rehabilitative therapy, that you might receive while residing at an assisted living facility. Make sure to evaluate your specific situation and Medicare plan for exact coverage details.
Medicaid Programs
Florida's Statewide Medicaid Managed Care (SMMC) Long-term Care (LTC) program may offer financial assistance to eligible seniors to cover some of the costs of assisted living. To qualify, you must meet specific medical and financial eligibility requirements. Check the Florida Medicaid Programs page to review these requirements and assess whether you qualify.
Long-Term Care Insurance
Purchasing long-term care insurance (LTCI) ahead of time can help pay for costs of assisted living in Florida. LTCI policies can vary significantly, so review your policy options to understand coverage limits, waiting periods, and benefit periods. Keep in mind that the earlier you purchase an LTCI policy, the more affordable it will be.
Reverse Mortgages
Reverse mortgages could be an option for homeowners who want to access the equity in their home to pay for assisted living costs. This financial solution is available to seniors aged 62 or older who own their home. Keep in mind that reverse mortgages may come with fees and can affect your spouse's living situation if they do not move to the assisted living facility with you.
Life Insurance
Certain life insurance policies allow policyholders to access their death benefits early to help cover assisted living expenses. This option, often called a "life insurance settlement" or "accelerated death benefit," can provide a lump sum or monthly income. Review your policy terms and consult with your insurance provider to learn more about accessing your life insurance benefits for assisted living costs.
Social Security
While Social Security benefits alone may not be enough to cover the average cost of assisted living in Florida, they can be a valuable supplement to other funding sources. As of 2023, the federal benefit rate for a single individual is $841 per month. Keep in mind that Florida does not impose a state income tax on Social Security benefits, allowing you to use the maximum amount towards your assisted living expenses.
Comparing Assisted Living To Alternative Care Options
In-Home Care
In-home care can be a cost-effective alternative to assisted living facilities. However, costs vary depending on the level of support and services you require. On average, in-home care costs about $4,000 per month for 40 hours of care per week. It provides you with the flexibility to stay in your own home while receiving the assistance and care that you need.
Adult Day Care
Adult day care is another option to consider when looking for senior care options. These programs are designed to provide care and supervision during the day, allowing your family members to work or take a break from caregiving. Adult day care services typically offer socialization, meals, and some medical care. Although prices vary, adult day care is generally more affordable than assisted living and can be a suitable option if you need daytime support only.
Nursing Home Care
Nursing home care differs from assisted living in that it focuses on providing 24-hour medical care and supervision to residents with more severe health conditions. The average cost of nursing home care ranges from $5,000 to $10,000 per month, making it one of the most expensive senior care options. If your medical needs are significant and require constant attention, a nursing home may be the best choice for you.
Memory Care
Memory care is a specialized type of senior care designed for individuals with Alzheimer's or other dementia-related conditions. These facilities provide a more secure environment and tailored support for residents with cognitive impairments. The cost of memory care is often higher than that of traditional assisted living due to the specialized nature of the services provided. Keep in mind that if you or your loved one requires this type of care, it is essential to find a facility with staff trained to address the unique needs and challenges of those with memory-related conditions.
Ultimately, the decision between assisted living and alternative care options depends on your individual needs, preferences, and budget. Research and consider each option carefully to find the best solution for you and your family.
Additional Support And Resources
Medicaid Waivers
In Florida, you can access financial assistance for assisted living through Medicaid Waivers. These waivers can help you cover the cost of personal care services and other related expenses.
Home-Delivered Meals
Another support service available in the state is home-delivered meals for seniors. These programs ensure you receive proper nutrition even if you have difficulty leaving your home or preparing food. Contact your local Aging and Disability Resource Center to inquire about these meal delivery services.
Respite Care
Respite care provides temporary relief to caregivers by offering short-term care services for seniors. This allows caregivers to take time off for their personal needs or vacations. Reach out to your local respite care providers to learn more about the range of services they offer.
Home Modifications
To help you age in place and maintain your independence, consider home modifications. These changes can be as simple as installing grab bars in the bathroom or as complex as widening doorways. Some resources, like Florida's Elderly and Disabled Adult Waiver, may assist with funding for home modifications.
Aging And Disability Resource Center
Your local Aging and Disability Resource Center can be an invaluable resource for seniors, providing information on housing, healthcare, respite care, and other services. Reach out to your area's ADRC for personalized assistance and guidance on available resources.
Remember to explore all the available support options to ensure your well-being, maximize your independence, and maintain a high quality of life while residing in Florida.
Conclusion
Based on the available data, you can expect to pay around $4,000 per month for assisted living in Florida. However, keep in mind that this is just an average; costs can vary significantly depending on geographic location and specific facility offerings. Some places offer lower costs, averaging at $2,350 per month, while others can go as high as $5,300 per month.
When you're comparing different assisted living communities in Florida, consider the level of care and the amenities each facility provides. Don't hesitate to reach out to these facilities directly and ask about their pricing structures, as some may offer discounts or have more flexible payment options.
While the cost of assisted living in Florida is slightly below the national average, it's important for you to evaluate your budget and choose a facility that meets your needs and financial capabilities. Remember that various cities within the state may have different cost ranges, as seen in Miami, Tampa, Punta Gorda, or the Sebastian area.
Lastly, don't forget to utilize helpful resources, such as Florida's Long-Term Care Ombudsman Program, which can offer guidance and support during your search for the right assisted living community. By taking the time to understand and consider all the factors impacting assisted living costs in Florida, you can make an informed decision that best suits your needs and ensures a comfortable and enriching experience. After going through this article, you have already got ideas on how much does assisted living cost in Florida.