When life becomes overwhelming, and you feel like you need a break, respite care can be an invaluable resource. It's an excellent way to temporarily relieve the demands of caring for a family member or loved one. But what is respite care exactly? In this post, we'll discuss the basics of respite care, including what it is and how it can help you along with finding the ideal respite facility near you.
What Is Respite Care
Respite care is a form of short-term care designed to give family members and primary caregivers a break from the stress of caring for an elderly, disabled, or chronically ill person. This type of care can be provided in various settings, such as an assisted living facility, nursing home, or a patient's home. Respite care can be provided on an hourly basis or for days or weeks at a time, depending on the needs of the caregiver and patient.
Respite care aims to give caregivers a much-needed break from their duties, providing them with some extra rest and peace of mind. While a caregiver takes some time off, the patient is still able to receive the care they need and stay in the comfort of their home or other familiar environment. It's also an essential way for family members and friends to check in with each other and ensure that everyone involved in the caregiving process is getting what they need.
Respite care services typically involve assisting with daily activities such as bathing, dressing, grooming, toileting, meals, errands, light housekeeping, and more. The caregiver will also ensure that the patient's medications are taken as prescribed. Other services may include monitoring vital signs and physical therapy, as well as providing companionship and emotional support.
Who Can Benefit From Respite Care
Respite care can be beneficial for many different people. Those who can benefit from respite care include family members caring for an elderly relative, individuals with a disability or chronic illness, parents of children with special needs, and those living with dementia.
Family caregivers often need a break to rest and recharge, and respite care can give them the opportunity to do so. Caring for a loved one can be emotionally and physically draining, and taking some time off can help refresh and renew the caregiver. It also allows them to take care of their own needs, such as attending doctor's appointments or running errands without having to worry about their loved ones.
Individuals with a disability or chronic illness can benefit from respite care because it provides a safe and supportive environment to receive assistance with daily tasks. This can include personal care, assistance with eating, mobility, communication, and more. Respite care can also provide socialization opportunities for individuals with disabilities who may not otherwise have access to such activities.
Parents of children with special needs may also benefit from respite care. Having someone else watch their child for a period of time can allow them to have time away from the demands of parenting and take care of other responsibilities. Additionally, it allows the child to interact with someone new and try out new activities or just enjoy some time away from home.
Finally, those living with dementia can benefit from respite care as well. Respite care can provide a structured day with engaging activities tailored to individual interests and abilities. This can help reduce anxiety and agitation while providing meaningful interactions with someone who understands how to best care for those living with dementia.
Overall, respite care is a beneficial service that can provide much-needed relief for family caregivers and individuals with disabilities, chronic illnesses, and dementia. It is important to recognize when you or your loved ones need this type of assistance to ensure everyone involved is properly cared for.
How Can Respite Care Help You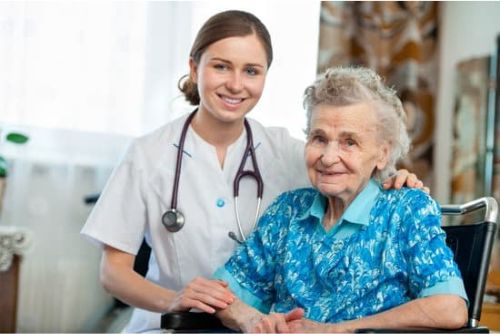 Respite care is designed to help provide caregivers with a break from their caregiving responsibilities while still allowing the person they are caring for to remain safely at home. This type of care can be beneficial in many ways.
Respite care can allow caregivers to take a break from their daily duties and focus on self-care, enabling them to avoid caregiver burnout. It also helps reduce stress, allowing caregivers to take time out for leisure activities such as going out with friends or participating in hobbies. Respite care can also provide family members with some quality time together away from the constant demands of providing care.
Respite care also allows caregivers to have time to catch up with medical appointments and other errands that may have been neglected due to their caring duties. Additionally, having an extra pair of hands can make it easier for family members to balance their caregiving commitments with other responsibilities.
Finally, respite care can be beneficial to the person who is receiving care. The additional support that respite care offers can help them remain independent and safe at home rather than moving into a residential facility. This can result in improved mental and physical health for the person receiving care and a sense of comfort and security for both the person and their caregiver.
Types Of Respite Care
Respite care can be tailored to meet the specific needs of the individual and can range from a few hours to longer periods. There are several types of respite care available to help those who are in need:
In-home Respite Care
This service is provided by a professional caregiver who will provide care in the home of the person in need. This type of respite care can range from a few hours to 24-hour care.
Short-term Residential Respite Care
This type of respite care involves the individual moving into a short-term residential facility for a period of time, usually for up to four weeks.
Long-term Residential Respite Care
This type of respite care involves the individual living in a long-term residential facility for an extended period, usually for a minimum of six months.
Day Programs
These programs provide individuals with the opportunity to take part in recreational activities and socialize with their peers. The duration of these programs can vary from a few hours to a full day.
Overnight Respite Care
This type of respite care allows individuals to stay overnight at a facility while their family or caregiver is away.
How To Get The Most Out Of Respite Care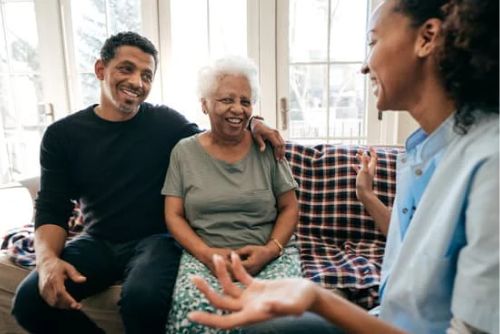 Whether for a few hours or an extended period, respite care can offer much-needed rest, relaxation, and rejuvenation. By knowing what is respite care and how to get the most out of it, we can use such services when we need it the most. Valuable tips to get the most out of your respite experience include:
1. Establish clear expectations. Before you start using respite care, make sure you clearly understand what is expected of you and what services the provider will provide. Talk to your provider about any specific needs your loved one may have and discuss the types of activities they can engage in while you're away.
2. Consider the schedule. When setting up your respite care plan, consider when and how often you'll need it. If you need regular breaks throughout the week, try to plan for them well in advance. If you need an occasional break, find a provider who can accommodate short-term or one-time requests.
3. Communicate with your provider. Once your respite plan is in place, keep in touch with your provider regularly to ensure everything is going smoothly and that all parties involved are satisfied with the arrangement. If something needs to be adjusted, let your provider know so they can work with you to make the necessary changes.
4. Show appreciation. Expressing your gratitude for the help you receive during your respite period is important. Whether through thank-you notes or small gifts, let your provider know that you appreciate their efforts and value their services.
Choosing A Respite Care Service Provider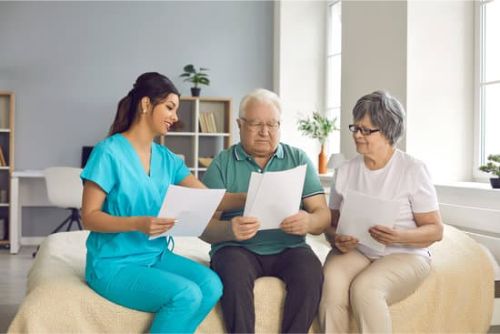 Finding the right respite care provider can be a daunting task, given the many providers available. Currently, there are over 27,000 licensed respite care providers in the United States. The provider you choose should meet your needs and provide the level of care and support you are looking for.
When selecting a respite care service provider, consider the following factors:
Licensing: Ensure the provider is licensed and insured and complies with all relevant laws.
Services Offered: Consider the provider's services, such as 24/7 availability, overnight care, and special needs care. Inconvenient service time have make up for 11.3% of total respite care obstacles thus should be avoided.
Cost: Be sure to research the cost of respite care services so you can make an informed decision.
Qualifications: Look for providers with appropriate qualifications, such as certifications in First Aid, CPR, or other relevant topics.
Reviews: Research online reviews and ask for referrals from family and friends who have used respite care services.
Safety: Ask questions about safety procedures to ensure that your loved one will be safe while in the provider's care.
Location: Find a provider that is conveniently located near you so that transportation isn't an issue. Statistics have ranked transportation barrier among top obstacles to respite care, accounting for 23.8%.
Once you've identified your most suitable provider, you may want to plan a day visit. So, what should you look for? What should be on your checklist?
Cleanliness- Was the center clean?
Customer service- Were you welcome in the right way? Did they answer your questions promptly? Did they provide helpful advice?
Accessibility- Was the center easy to find? Was it wheelchair accessible?
Staff – Did the staff seem knowledgeable and professional? Were they friendly and attentive? Did they provide clear communication?
Activities – Did they offer activities and programs that engage seniors and meet their needs?
Support – Did the staff offer resources and support for managing stress or issues related to aging?
Overall impression – Did you feel comfortable leaving your loved one at the facility? Did it meet their needs and provide them with quality care?
Ultimately, choosing the best respite care provider involves researching available options, asking lots of questions, and ensuring you feel comfortable with their services before committing.
Respite Care Costs
Depending on the type of services you need and your chosen provider, respite costs will vary. Generally, costs can range from a few hundred dollars for a few hours of care to several thousand dollars per month for more comprehensive care. Cost is a major respite care obstacle, accounting for 19.8% of all obstacles.
When factoring in respite care, it is important to take into account both the direct costs associated with the services and the indirect costs related to time saved or activities that may be avoided due to the relief that respite care provides.
Conclusion
Respite care is a valuable resource for families and individuals who need support managing their day-to-day responsibilities. It can provide a much-needed break from the everyday grind, enabling caregivers to step back and care for themselves. With respite care, family members can benefit from improved well-being, mental health, and quality of life. When choosing a respite care service provider, it's important to ensure that the provider offers the type of care you're looking for and that you are comfortable with the cost. With a bit of research on what is respite care, you can find the right respite care option for you and your family.