Deciding when to move a loved one from assisted living to memory care can be a challenging and emotional process. As dementia or other cognitive disorders progress, the need for specialized care becomes increasingly important for their health, safety, and overall quality of life. Recognizing the signs and understanding when it's time to make the transition can help reduce stress and ensure a smooth transition for both the person affected and their family members.
Assisted living communities provide a supportive environment for seniors who require some help with daily activities, but may not yet need the level of care provided in memory care units. Memory care communities, on the other hand, are designed specifically to meet the unique needs of individuals with memory-related conditions such as Alzheimer's disease or other forms of dementia. They offer tailored care plans, increased staff support, and secure environments to promote safety and well-being for residents.
There are a few key signs to look for when determining whether it's time to move from assisted living to memory care. These may include a change in behavior, a loss of interest in activities, or an increase in forgetfulness about personal information or daily tasks. Observing such signs can help guide the decision-making process and ensure that the appropriate care is provided for one's loved one. After reading this article, you will know when to move from assisted living to memory care.
Recognizing The Need For Memory Care
As your loved one ages, it's essential to monitor their cognitive and physical abilities to determine when a transition from assisted living to memory care might be necessary. In this section, we will discuss the key indicators that may signal the need for a more specialized care setting.
Signs Of Cognitive Decline
One of the primary reasons to consider moving a loved one from assisted living to memory care is the presence of cognitive decline. This can manifest in several ways, such as:
Memory loss affecting daily life, including forgetting important dates or events
Difficulty planning or solving problems, such as managing finances or following a recipe
Confusion about time or place, including getting lost in familiar surroundings
Mood and personality changes, such as increased irritability or apathy
Withdrawal from social activities or hobbies previously enjoyed
If you notice these symptoms in your loved one, it's crucial to consult with their healthcare team to determine the appropriate course of action, which may include a transition to memory care.
Safety Concerns
Another important factor to consider when determining the appropriate level of care is the safety of the individual and those around them. Some indications that your loved one may need a more secure environment include:
Increased wandering or attempts to leave assisted living premises without supervision
Difficulty managing medications, which can lead to potentially dangerous mistakes
Aggressive behaviors or agitation that could harm others or themselves
Increased falls, mobility challenges, or other physical limitations
Inability to perform basic activities of daily living, such as bathing, dressing, and eating
If your loved one begins to display these safety concerns, transitioning to a memory care facility may provide the specialized care and secure environment needed for their well-being.
Assisted Living Vs Memory Care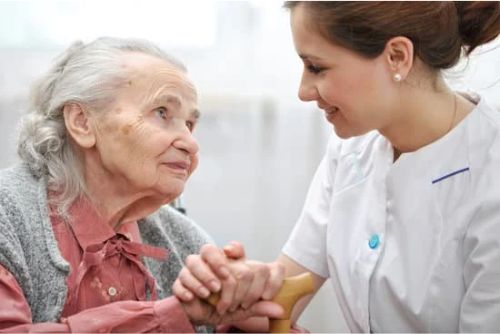 Services And Support
Assisted living facilities provide seniors with help in daily activities such as bathing, dressing, and medication management, while maintaining a level of independence in a supportive community environment. On the other hand, memory care facilities are specifically designed to cater to the unique needs of seniors with Alzheimer's, dementia or other memory-related conditions, offering specialized programs and activities tailored to their cognitive abilities. We should be able to know the difference so that we would know when to move from assisted living to memory care.
While assisted living communities focus on general social and recreational activities, memory care communities provide dementia-specific activities that promote mental and emotional well-being. These activities are designed to stimulate cognitive function while offering a sense of familiarity and routine for the residents.
Staffing Differences
Both assisted living and memory care communities employ trained staff to support the residents. However, the difference lies in the specialization and ratio of staff. Memory care facilities require a higher staff-to-resident ratio because of the increased level of assistance and supervision required for residents with memory-related issues.
Staff members in memory care units are specifically trained in dementia care, enabling them to provide appropriate support and understanding of the unique challenges these residents face. This specialized training ensures that memory care residents receive the care they need, tailored to their individual needs and preferences.
Evaluating Memory Care Options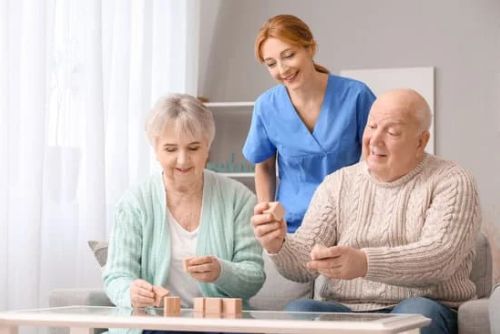 As families consider moving a loved one from assisted living to memory care, it's essential to evaluate various memory care options in order to find the best fit. The following sub-sections address choosing the right community and understanding the transitioning process.
Choosing The Right Community
When looking for a memory care community, consider the following factors:
Quality of care provided by the staff
Staff-to-resident ratio
Comfort and safety of the living spaces
Range of activities and programs offered
Cost and affordability
Location and proximity to family and friends
Additionally, take your loved one's preferences into account, and if possible, involve them in the decision-making process. Scheduling tours and meeting with staff members can also help families get a feel for the community and its suitability for their loved one.
Transitioning Process
Moving from assisted living to memory care can be a challenging transition for seniors and their families. It's essential to plan and prepare for this move. Key aspects of the transitioning process include:
Communicating with the assisted living community about the decision to transition and obtaining any necessary medical records or evaluations.
Discussing the move with your loved one, if appropriate, and addressing any concerns or fears they may have.
Collaborating with the memory care community to create a tailored care plan that addresses the individual's specific needs and preferences.
Preparing the new living space, making sure it feels familiar and comfortable to minimize the disruption in your loved one's daily routine.
Ensuring that family and friends are involved in the transition process by visiting regularly and participating in the community's activities.
By thoroughly evaluating memory care options and ensuring a smooth transitioning process, families can help their loved one adapt to their new environment and experience a higher quality of life.
Financial Considerations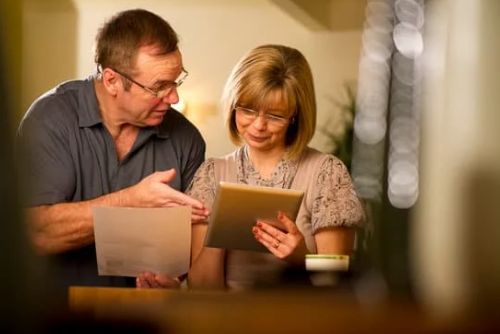 When deciding to move from assisted living to memory care, it is essential to consider the financial aspects of this transition. This section discusses the cost differences between the two care levels, insurance coverage, and payment options.
Cost Differences
Memory care facilities usually come with a higher price tag due to the increased level of care provided to residents. These communities feature specialized staff to support residents with cognitive impairments and additional safety measures, which contributes to the cost difference. Factors such as geographic location, apartment size, and the community's offerings affect both assisted living and memory care costs.
Insurance And Payment Options
Understanding the available insurance coverage and payment options can significantly impact your decision-making process. Some insurances, like Medicare, may not cover long-term stays in memory care facilities, but Medicaid may provide financial assistance. In addition to insurance, long-term care insurance policies, veterans' benefits, or even reverse mortgages could help fund memory care expenses.
For low-income families, government subsidies might help finance the additional costs of memory care. These subsidies base their assistance on a percentage of the resident's income.
Be proactive in exploring and comparing various insurance and payment options. In conclusion, understanding the financial aspects of moving from assisted living to memory care will help make informed decisions and ease the transition.
Support For Families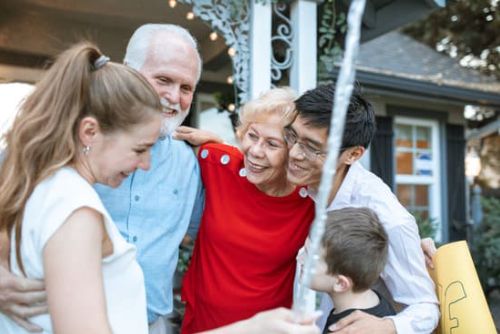 Moving a loved one from assisted living to memory care can be a challenging and emotional experience. Families need adequate support to navigate this transition smoothly. This section covers coping strategies, resources, and advice for families facing this difficult decision.
Coping Strategies
It is essential for families to maintain open communication channels and express their feelings during this transition. Discussing concerns and expectations helps in addressing any challenges that may arise. Here are a few coping strategies to consider:
Join a support group for families with loved ones in memory care facilities.
Stay connected with the care team and participate in care planning.
Establish a routine when visiting your loved one.
Manage your expectations and understand the progression of your loved one's condition.
Resources And Advice
Several resources can help families navigate the transition from assisted living to memory care. These resources offer important information and practical advice:
Consult with your loved one's primary doctor or a geriatric care manager to assess the need for memory care.
Seek guidance from the Alzheimer's Association for educational materials and community resources.
Explore online forums and blogs, such as the AlzConnected, to connect with other families in similar situations.
Visit memory care facilities in your area to make an informed decision on which would best suit your loved one's needs.
Ultimately, families must remember that they are not alone during this process. By utilizing coping strategies and resources, they can better support their loved ones and make a smoother transition from assisted living to memory care.
Final Thoughts
Moving a loved one from assisted living to memory care can be a challenging decision for families. However, recognizing the signs that indicate it's time for this transition can make the process smoother. Common indicators include:
Aggression and combativeness
Incontinence
Mobility issues
Poor hygiene
Repeating stories during the same day
Declining health
It's essential to consult with healthcare professionals and the staff at the assisted living facility to evaluate the best course of action for your loved one. Sunny Hills ALF recommends discussing the situation with the individual's medical team and gathering the necessary documents for a smooth transition.
Additionally, preparing emotionally for the move is crucial for both the individual and their family members. As Sunny Hills ALF suggests, it's important to avoid overly emotional discussions, which may make the situation more challenging for everyone involved.
Taking the time to research memory care facilities and consider the specific needs of your loved one will create the best possible outcome. Moving from assisted living to memory care is a significant step, but with proper planning and support, it can lead to improved quality of life and care for your loved one. By this time, you already know when to move from assisted living to memory care.