An assisted living community is a residential option for seniors who require some assistance with daily activities and personal care but still desire a level of independence. These communities are designed to provide a secure and comfortable environment for older adults, offering various services and amenities that cater to their specific needs and preferences.
Typically, residents of assisted living communities have their own private apartments or living quarters, allowing them to maintain a sense of autonomy while receiving essential support. Assistance may encompass help with bathing, dressing, medication management, and other daily tasks. In addition, these communities often offer social, recreational, and wellness activities, fostering a vibrant and active lifestyle for seniors.
Aging in place is a popular preference for many seniors, but it can sometimes pose safety concerns, making assisted living communities an attractive alternative for those seeking a balance between independence and supportive care. Read this article to know what is an assisted living community and its key features and benefits.
Defining Assisted Living Communities
Assisted living communities provide older adults with personalized care in a residential setting. These communities are designed for seniors whose health or well-being requires assistance, but not as much as a nursing home would provide. They offer a variety of services, such as help with daily activities, medication management, and social interaction opportunities.
Assisted living facilities can vary in size and amenities, offering different levels of care to cater to a wider range of senior needs. The goal is to help seniors maintain their independence while ensuring they have access to the support and assistance they require.
Assisted Living Vs. Other Senior Care Options
There are several senior care options to consider, each offering different levels of care and support. Comparing assisted living with other options can help determine the best fit for seniors and their families.
Independent Living: Designed for seniors who require minimal assistance and can perform daily tasks without much help. Independent living communities typically offer social activities and maintenance-free living.
Assisted Living: As mentioned, assisted living is for seniors who need assistance with daily care, but not as much as a nursing home provides. These communities offer personalized care and support with daily activities, medication management, and social interaction opportunities.
Nursing Homes: These facilities provide 24-hour skilled nursing care for seniors who require a higher level of medical assistance and support. Nursing homes cater to those with significant health issues or disabilities that require constant monitoring and care.
In summary, assisted living communities offer a supportive and personalized environment for seniors who need assistance with daily living activities but do not require the extensive care provided by nursing homes. Considering the specific needs and preferences of the senior will help determine whether assisted living or another senior care option is the most appropriate choice.
Types Of Assisted Living Communities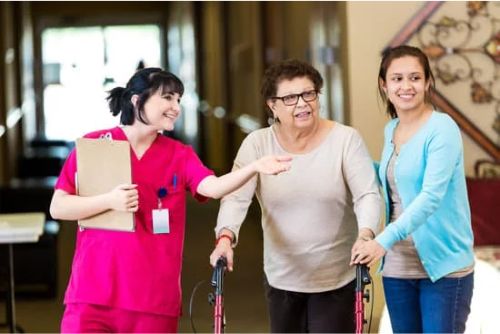 Assisted living communities are designed to provide seniors with a supportive and comfortable environment that combines housing, personalized care, and various services. There are several types of assisted living communities that cater to different individual needs and preferences.
1. Traditional Assisted Living – These communities offer a blend of housing, personal care services, and social activities. They cater to seniors who require assistance with daily activities but do not need extensive medical care. Amenities often include meals, housekeeping, transportation, and social events.
2. Residential Care Homes – These are smaller, more intimate settings that offer personalized care in a home-like atmosphere. Residential care homes typically house a small number of residents and provide care tailored to individual needs. They offer similar services to traditional assisted living communities, but with a higher staff-to-resident ratio.
3. Memory Care – These are specialized assisted living communities that focus on providing care for seniors with Alzheimer's, dementia, or other memory-related conditions. They offer structured activities, 24-hour supervision, and enhanced security measures to ensure the safety and well-being of residents.
4. Continuing Care Retirement Communities (CCRCs) – These communities offer a full spectrum of living and care options on one campus. Seniors can transition between independent living, assisted living, and skilled nursing care as their needs change. They typically require an entrance fee and monthly fees, which may vary based on the level of care needed.
Services And Amenities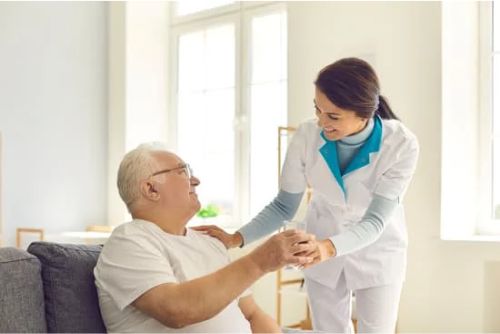 Assisted living communities provide a range of services and amenities to ensure that seniors are well taken care of in a comfortable and supportive environment. These services typically include healthcare services, safety and security measures, and opportunities for social and recreational activities.
Healthcare Services
One of the primary benefits of assisted living communities is the provision of healthcare services to their residents. This may include assistance with personal care tasks, such as bathing, dressing, and grooming, as well as medication management to ensure that residents take their medications correctly and on time. Many assisted living communities also offer linen service, housekeeping, and laundry services to help residents maintain their living spaces and personal hygiene.
Safety And Security
Assisted living communities take the safety and security of their residents seriously. Most communities have on-call staff and emergency response systems in place to manage any incidents or emergencies that may arise. Additionally, the design and layout of the communities often include features that promote safety for residents, such as handrails, grab bars, and well-lit spaces.
Social And Recreational Activities
Staying socially active and engaged is an important aspect of maintaining overall health and well-being in later life. Assisted living communities typically provide a variety of social events and recreational activities designed to keep residents mentally and physically active. These programs may include group fitness classes, art and craft classes, educational workshops, and social outings. Additionally, many communities also offer transportation services to help residents attend off-site events and appointments.
Costs And Financial Considerations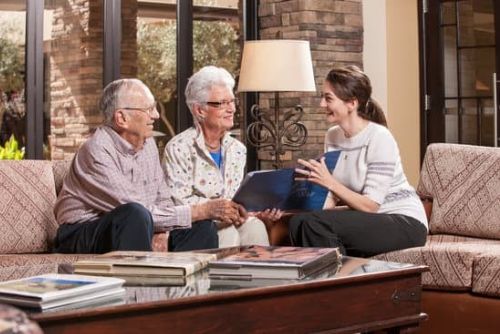 Understanding the costs of assisted living communities is crucial for making informed decisions. The national median cost for an assisted living facility is around $4,300 per month, according to the 2020 Genworth Cost of Care Survey. However, costs can differ dramatically depending on factors such as location, level of care, and amenities offered.
Some industry watchers, such as Genworth Financial, report higher average fees of about $4,500 per month. Regionally, the costs can vary widely. For example, in the Midwest, the base cost of assisted living ranges from $3,500 to $8,000 per month, according to Forbes Health.
It's important to consider additional costs for levels of care and services when evaluating assisted living expenses. Some facilities may charge a la carte for specific services, while others include them in their monthly rates.
To help finance assisted living costs, various options are available, such as:
Private pay using personal savings, investments, or assets;
Long-term care insurance policies;
Veterans benefits, under specific circumstances;
Medicaid, in some states and for eligible individuals;
State and local programs, often for low-income residents.
It's important to research and compare different assisted living communities to find the best fit for your financial situation and care needs.
Finding The Right Assisted Living Community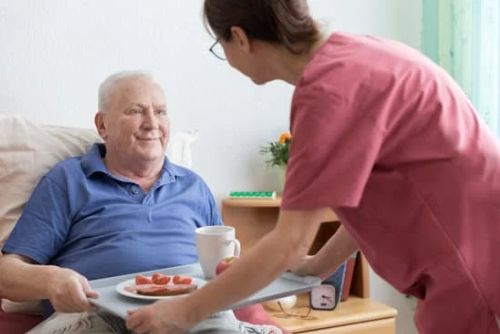 Choosing the ideal assisted living community for yourself or your loved one can be a daunting task. That's why we need to know what is an assisted living community and how it benefits us. There are several factors to consider, from individual care needs to the quality of facilities and staff. To help you make the best choice, consider working through the following sub-sections:
Assessing Your Needs
Before beginning your search, it is essential to determine the specific needs and preferences of the person who will be moving into an assisted living community. Some key factors to consider include:
Level of care required (e.g., assistance with daily tasks, medication management)
Preferences for location and proximity to family and friends
Desired amenities and services offered by the community
Budget and financial considerations
Asking The Right Questions
When researching different assisted living communities, it is crucial to gather accurate and relevant information. This can be achieved by asking the right questions during your search. Some important questions to ask include:
What types of care and support services are offered?
What is the staff-to-resident ratio?
What medical professionals are available on-site or on-call?
What activities and amenities are provided for residents?
How does the community handle emergencies and safety concerns?
What payment options are available, and can financial assistance be arranged if necessary?
Visiting And Comparing Communities
Once you have a list of potential assisted living communities, it is essential to visit each one in-person to get a firsthand look at the living environment and speak with staff and residents. When visiting, take the time to:
Observe the overall cleanliness and maintenance of the community
Meet with staff members and assess their level of professionalism, friendliness, and dedication to residents
Observe interactions between residents and staff
Check out recreational areas, dining facilities, and common spaces
After your visits, compare the pros and cons of each community, balancing your personal preferences and needs against the offerings of each facility. This will help you make an informed decision that best suits your situation. Remember, finding the right assisted living community may take time, but the effort will be worthwhile in ensuring the well-being and happiness of you or your loved one.
Transitioning To Assisted Living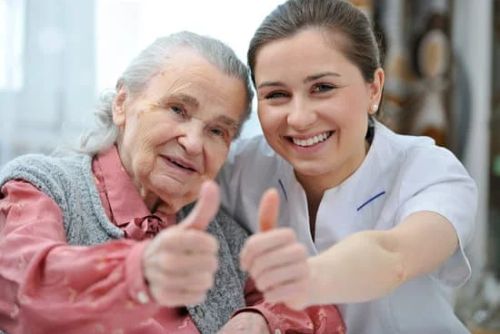 Preparing For The Move
Moving to an assisted living community can be a significant change for your loved one. It's essential to prepare for this transition adequately. Start by visiting the facility with your loved one before moving in. This will help familiarize them with the new environment and make the transition smoother.
During the visit, encourage your loved one to interact with current residents and community staff. This will help them start building relationships and a support network in their new community. Additionally, when packing for the move, ensure to include personal items that will help make their new living space feel like home.
Supporting Your Loved One's Adjustment
Knowing what is an assisted living community is very important in supporting your loved one's adjustment. After the move, it's crucial to provide ongoing support to your loved one as they adjust to life in an assisted living community. Encourage them to get involved in community events and activities, as this will help them make friends and feel more connected in their new home.
Regular communication and visits from family members can also be helpful in easing their transition. Spend time with your loved one and reassure them that they still have a strong support network even in their new living situation. Lastly, acknowledge the emotional and physical challenges that may come with the move and provide understanding and compassion as your loved one settles into their assisted living community.