Assisted living facilities in Florida provide personal care services in a home-like environment to seniors and people with disabilities. If you're considering assisted living for yourself or a loved one, it's essential to understand the requirements and qualifications for admission. This article will guide you through the process of how you qualify for assisted living in Florida and preparing for the transition to assisted living.
Before you dive into exploring assisted living options, you'll need to assess your care needs, as each facility offers a range of personal and nursing services tailored to individual requirements. To qualify for assisted living in Florida, applicants must generally be at least 65 years old, blind, or have a disability, and meet specific income guidelines. For example, the 2022 Basic Medicaid Income Limits for Seniors show single applicants may have an annual pre-tax income of no more than $11,964. Furthermore, you need to consider the type of care you require, such as help with daily activities, healthcare, or social support.
Navigating the world of assisted living can be challenging, but understanding the qualifications and process involved can make it easier. Keep in mind that each facility has its own admission requirements, so researching and visiting potential facilities in your area will help you find the right fit. Stay informed, ask questions, and be proactive in seeking the best assisted living environment for your unique needs.
Understanding Assisted Living In Florida
Definition And Purpose
Assisted living in Florida is designed to support seniors or individuals with disabilities who require assistance with activities of daily living (ADLs). These facilities strive to maintain an appropriate balance between providing care and fostering independence for their residents.
Types Of Assisted Living Facilities
In Florida, there are various types of assisted living facilities to accommodate the diverse needs of their residents:
Assisted Living Facility (ALF): These facilities offer housing, meals, and personal care services for those who need assistance with ADLs but do not require 24-hour nursing supervision.
Adult Family Care Home (AFCH): A smaller, more intimate setting where a family provides care for up to 5 elderly or disabled individuals in their own home.
Assisted Living Unit (ALU): A unit within a larger senior living community that offers specialized services, such as memory care or long-term care, in addition to standard assisted living services.
Services Offered
Assisted living facilities in Florida provide various services to support their residents:
Medical management: Assistance with medication administration, monitoring, and coordination with healthcare providers
Meals and nutrition: Providing regular, nutritious meals and snacks, as well as special dietary accommodations
Recreational activities: Planned social and recreational activities to promote mental and physical well-being
Housekeeping and maintenance: Ensuring a clean, safe, and comfortable living environment
Transportation: Providing access to transportation services for medical appointments, shopping, or other errands.
In addition to the standard services above, some facilities offer specialized care, such as memory care for residents with Alzheimer's or other forms of dementia, which can cost 20%-30% more than standard assisted living. Care at these specialized facilities emphasizes increased supervision and security to better support their residents' needs.
By understanding the various types of assisted living facilities in Florida and the services they offer, you can make informed decisions about which option best suits your unique needs or the needs of your loved one.
Costs And Financial Assistance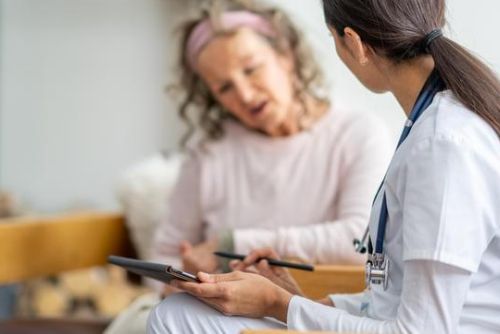 Average Cost Of Assisted Living In Florida
The average cost of assisted living in Florida varies depending on the area. In more affordable regions like Gainesville, Tampa, Lakeland, Sebastian, and Punta Gorda, you can expect monthly costs to range from $2,350 to $3,350. In areas like Orlando, Homosassa, and North Port, the average monthly cost is fairly consistent with the state average at $4,000. Comparatively, the average cost of assisted living in Florida is similar to other states in the area, such as South Carolina and Mississippi, which are approximately $3,500.
Income And Asset Limits For Qualification
When determining your eligibility for assisted living and financial assistance in Florida, both your income and asset limits play a crucial role. To qualify for Medicaid in Florida in 2019, the resource (asset) limit is $2,000 for a single person and $3,000 for a married couple when both spouses want to qualify. Some property does not count towards these limits, such as the value of your home (up to $585,000 in 2019) if your spouse lives there or if you intend to return there.
Medicaid And Waiver Programs
Medicaid in Florida can help reduce the costs of assisted living by $1,200 to $1,500 per month. It's important to note that Medicaid does not cover the room and board for an assisted living facility, only the medical portion of the expenses. Additionally, not every facility applies the same Medicaid subsidy, so it's essential to discuss the details with your chosen assisted living facility.
Florida Medicaid programs that may assist with assisted living costs include:

Managed Medical Assistance (MMA) Long-term Care (LTC)
The Aged and Disabled Adult Waiver (A/DA)
Program of All-Inclusive Care for the Elderly (PACE)
By understanding the costs associated with assisted living in Florida and determining your eligibility based on income and asset limits, you can make an informed decision about your options. Be sure to consider available Medicaid and waiver programs to help alleviate some of the financial burdens.
Eligibility Criteria And Assessments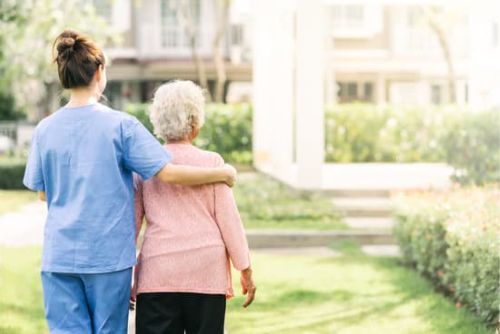 Health And Personal Care Requirements
Knowing how you qualify for assisted living in Florida means you must generally require assistance with daily living activities, including but not limited to dressing, grooming, and bathing. These health and personal care requirements ensure that the facility can provide the necessary support for your well-being. Additionally, it's essential to consider instrumental activities of daily living (IADL), such as managing medication and housekeeping, as they also factor into your eligibility.
Functional Limitations
Functional limitations are another essential criterion for eligibility in assisted living. It's essential to consider your mobility, balance, and ability to complete daily tasks independently. If you struggle with these tasks and depend on others' assistance or require therapy and health support, you are more likely to qualify for assisted living in Florida. Keep in mind that Florida assisted living facilities must be equipped to meet your physical and cognitive needs.
Safety And Special Needs
Safety is a crucial factor when assessing eligibility for assisted living. If you require close supervision or monitoring due to specific health conditions, such as dementia, you may be a suitable candidate for assisted living. Additionally, should you have special needs that require customized care, these must be part of your assessment to ensure the facility can provide adequate support.
Before admission, you will undergo an assisted living assessment to evaluate your physical and cognitive health thoroughly. This process ensures that the facility meets your needs and can provide the appropriate care for your situation. Keep in mind that your financial situation is also a significant factor, so it's essential to research room and board options available to you, as well as any Medicaid assistance programs in Florida.
Selecting A Facility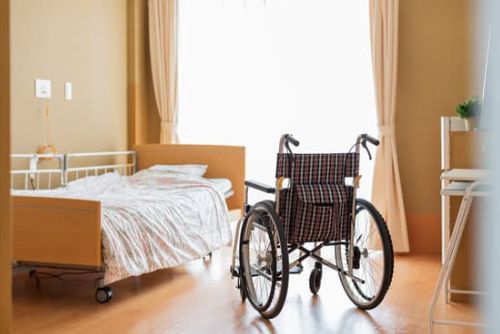 When choosing an assisted living facility in Florida, it's crucial to consider factors such as location, amenities, and staffing. In this section, we'll guide you through these important aspects and help you make the best decision for you or your loved one's needs.
Location And Regional Differences
As you begin your search for the best assisted living facility in Florida, think about the ideal region in Florida for your assisted living facility. The state offers a variety of environments, from bustling cities like Orlando and Tampa to more tranquil settings in Naples or Port St. Lucie. Each region has its own charm and advantages. For example, consider nearby transportation options, as well as proximity to family and friends.
In addition, comparing facilities in neighboring states such as Georgia, Alabama, Mississippi, and South Carolina may be beneficial. Keep in mind that each state has different regulations and offerings, so it's important to carefully research your options before making a decision.
Comparing Amenities
The amenities offered by each facility play a significant role in determining the quality of life for residents. Consider what is most important to you or your loved one, such as:
Private or semi-private rooms
Dining options
Recreational activities
Specialized care for those with dementia, Alzheimer's, or other cognitive impairments
Some facilities in cities like Gainesville, Lakeland, and Panama City may offer unique amenities due to their location, such as access to cultural events, shopping, and parks.
Evaluating Staffing And Safety
Ensuring your chosen facility provides adequate staffing and maintains a safe environment is crucial. Look for assisted care facilities that meet Florida's licensing standards, and ask about staff qualifications, training, and experience. Additionally, inquire about the staff-to-resident ratio and any specialized licenses the facility may have.
When it comes to safety, make sure the facility has measures in place, such as:
Emergency call systems
Secure entrances and exits
Routine fire drills
Remember, as you assess different assisted living facilities in Florida, carefully weigh the features and options that matter most to you or your loved one. Doing so will ensure you find the best possible environment to support a comfortable and fulfilling life.
Licensing And Types Of Care Options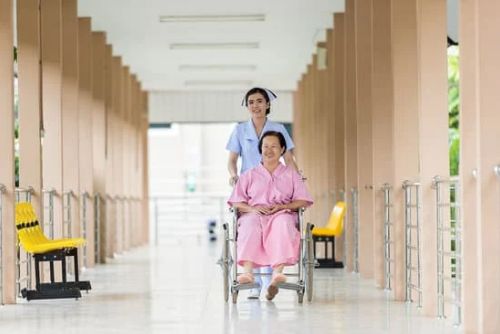 Standard License
A Standard License allows an assisted living facility (ALF) in Florida to provide personal care services in the least restrictive and most home-like environment. These facilities can vary in size and offer various personal and nursing services designed specifically to meet your individual needs source.
Extended Congregate Care (ECC)
The Extended Congregate Care (ECC) license is designed for those who require a higher level of care. Facilities with ECC licenses offer additional services such as 24-hour nursing supervision, rehabilitative therapies, and assistance with daily living activities. This type of license ensures that you receive more specialized care as your needs change over time source.
Limited Mental Health (LMH)
Limited Mental Health (LMH) licenses are granted to facilities that specifically cater to residents with mental health conditions. These facilities have staff who are trained to support and care for individuals with psychiatric disorders, ensuring that you receive appropriate treatment and assistance in a safe environment source.
Limited Nursing Services (LNS)
Limited Nursing Services (LNS) licenses are designated for facilities that provide a moderate level of medical care. In these settings, you can receive nursing services beyond what is offered at a standard licensed ALF, but less than what is provided in a skilled nursing facility. This license bridges the gap for individuals who require some nursing care but do not need continuous supervision source.
Adult Day Care
Adult Day Care is an alternative to residential assisted living and caters to individuals who need part-time care and supervision during the day. This type of service typically provides social activities, meals, and some medical care in a group setting. If you need assistance during daytime hours but prefer to return to your own home at night, Adult Day Care might be a suitable option for you source.
Additional Services And Programs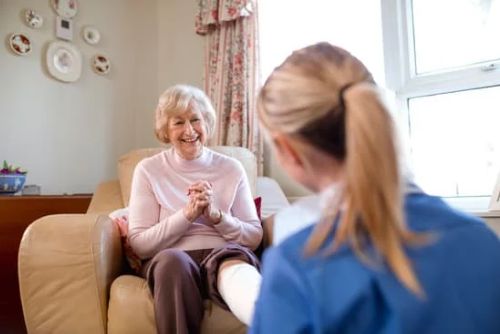 Activities And Therapies
In Florida's assisted living facilities, you can expect a wide range of activities and therapies to keep you engaged and entertained. Often, these activities will include art and music therapy, exercise classes, and social events to help you maintain an active lifestyle. Some facilities might even offer pet therapy to promote emotional well-being and reduce stress.
Medication Management
One of the essential services offered by assisted living facilities is medication management. This service ensures that you receive the proper medications at the right times each day. Staff members can help you organize and administer your medications, which can be particularly helpful if you take multiple prescriptions. In Florida, Medicaid's Long-Term Care Managed Care Program can cover these services, putting high-quality care within reach for seniors with limited income or assets.
Home And Community-Based Services
Florida also offers several home and community-based services aimed at helping seniors continue living in their residences or communities. These services can include assistance with activities of daily living, meal preparation, and transportation.
The Florida Optional State Supplementation program provides financial assistance to low-income seniors who require residential care but do not qualify for Medicaid.
The Statewide Medicaid Managed Care (SMMC) Long-Term Care (LTC) program can offer additional support for seniors in need of assisted living or in-home care.
Non-Medicaid eligible seniors can access services, supports, and financial assistance for eldercare through six programs provided by the state of Florida.
By looking into these additional services and programs, you can find the best options to maintain your independence and enjoy the ongoing support necessary for a healthy and fulfilling life in an assisted living residence in Florida.
Legal and Governmental Support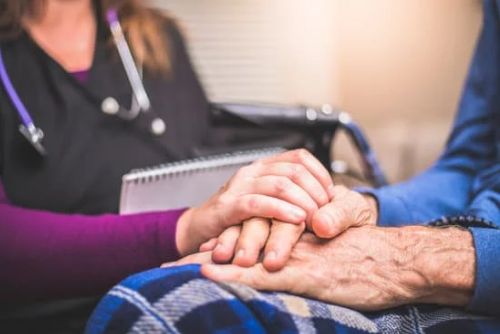 Aging And Disability Resource Centers
In Florida, Aging and Disability Resource Centers (ADRCs) play a crucial role in helping you access assisted living services. These centers provide information, referral, and assistance to seniors, persons with disabilities, and their caregivers. ADRCs can connect you to a variety of services, including case management, personal emergency response systems, occupational therapy, and nursing services. Visit your local ADRC for more information on accessing support and know the basics of how you qualify for assisted living in Florida.
State And Federal Regulation
Assisted living facilities in Florida are regulated by the state's Agency for Health Care Administration (AHCA), which ensures that these facilities maintain a high standard of care. The AHCA establishes licensing requirements, enforces regulations, and monitors facilities for compliance. Additionally, federal regulations, such as Supplemental Security Income (SSI) and the Federal Benefit Rate, determine financial assistance for those who require help paying for assisted living services.
Elder Law
Florida has specific elder law provisions that protect the rights and interests of seniors in assisted living situations. These laws are designed to ensure that seniors have access to quality care, financial assistance, and other resources, including assistive care services and residential treatment facilities.
If you're considering assisted living in Florida, it's essential to be aware of the legal and governmental support available to help you make the right decision. Remember to consult with your local aging and disability resource center, familiarize yourself with state and federal regulations, and seek the advice of an elder law attorney if needed.