Transitioning to an assisted living facility is a significant milestone in any senior's life, so they must find an environment that fosters their health, happiness, and well-being. Florida is a popular retirement destination due to its warm climate and extensive senior services, and plenty of excellent assisted living facilities exist. This article aims to provide comprehensive guidance so seniors can easily research and select their ideal assisted living facility in Florida – allowing them to lead comfortable, fulfilling, and dignified lives during their golden years.
Given the criticality of finding the ideal assisted living community in Florida, our comprehensive guide will cover many options available. We take into account factors like location, amenities, and care services so that you have all of the knowledge and resources necessary to make an informed decision for yourself or a loved one – providing you with peace of mind as you transition into your ideal assisted living community in the Sunshine State with ease. The real question is, "How to find the best assisted living facility in Florida?" Read this insightful article to know more.
Understanding Assisted Living Facilities
Definition And Purpose
Assisted living facilities are residential communities designed to offer support and care to seniors who may require some assistance with daily tasks but don't require the ongoing medical monitoring that nursing homes offer. These communities offer a combination of independence, social interaction, and personalized attention, making them attractive options for seniors looking to maintain their quality of life while receiving necessary assistance.
Assisted living facilities exist to provide a secure, comfortable atmosphere where residents can maintain their independence while taking advantage of various amenities and services. They serve as an intermediary between independent living and skilled nursing care, offering seniors a balanced solution tailored to their individual needs.
Services Offered
Assisted living facilities offer various services and amenities tailored to each resident's requirements. Some of these include:
Personal Care: Assistance with daily tasks such as bathing, dressing, grooming, and medication management.
Meals: Our nutritious, balanced meals are served daily; special dietary requirements can also be accommodated.
Housekeeping and Laundry: Regular housekeeping and laundry services can be provided to maintain a tidy, comfortable living environment.
Transportation: Scheduled transportation to medical appointments, shopping trips, and social outings is often provided.
Social and Recreational Activities: Facilities offer a range of activities and events to foster social interaction, mental stimulation, and physical well-being.
24-Hour Supervision: Trained staff is on-call 24 hours a day to guarantee residents' safety and well-being.
Growing Demand In Florida
Florida has long been a sought-after retirement destination due to its warm climate, stunning beaches, and abundant recreational options. Unfortunately, the state's growing elderly population has created an increasing need for assisted living facilities; according to AssistedLiving.org, over 3,000 facilities throughout Florida offer various levels of care and support to seniors.
Grandview Research projects the assisted living facility industry in Florida to experience a compound annual growth rate (CAGR) of 4.4% from 2021-2028 due to factors such as an aging population, extended life expectancies, and increasing preference for assisted living over other forms of senior care.
When searching for the ideal assisted living facility in South Florida, factors like location, cost, services offered and quality of care must all be taken into consideration. It's essential to visit multiple facilities, speak with staff and residents, and thoroughly assess each one's reputation and accreditations before making a final decision.
When calculating the cost of assisted living in Florida, it's essential to remember that prices can vary significantly based on location, residence size, and level of care needed.
Determining What Makes for an Ideal Assisted Living Facility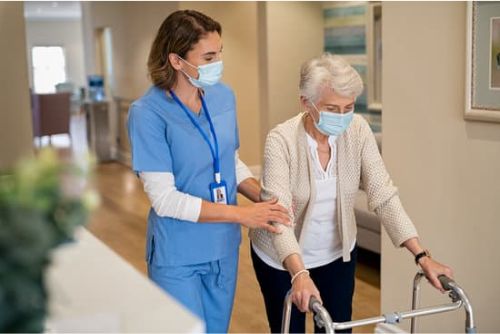 Navigating the world of assisted living facilities can be daunting, particularly when searching for the ideal home for a loved one. With many factors to consider, it is essential to identify what makes an assisted living facility the ideal fit. How to find the best assisted living facility in Florida? This article outlines key criteria to consider when searching for Florida's top assisted living facility, guaranteeing your loved one receives all the care and consideration they deserve.
Location
Proximity to Family and Friends: Selecting an assisted living facility close to family members and friends allows for more frequent visits, which promotes emotional well-being and social connections. Make sure the facility you select is within a reasonable distance of these people so that these connections can be fostered easily.
Community and Environment: The surrounding community and environment are integral to residents' quality of life. Consider selecting a facility near parks, shopping centers, or cultural attractions, so your loved one has plenty of chances for recreation and socialization. Furthermore, Florida's warm climate makes it ideal for seniors who enjoy outdoor activities; thus, selecting an area that takes advantage of this beautiful weather is essential.
Services And Amenities
Personalized Care Plans: Assisted living facilities should offer customized care plans tailored to each resident's individual needs, such as medication management, assistance with daily living activities, and specialized care for those with cognitive or physical impairments.
Dining and Nutritional Services: Eating nutritiously is essential for seniors. Look for facilities that offer various meal options, and accommodate dietary restrictions and preferences. Furthermore, dining areas should provide a social atmosphere to foster guest interaction.
Activities and Programs: Socializing and exercising are important for seniors' mental and physical well-being. Look out for facilities that offer a varied calendar of events, such as exercise classes, art programs, or educational workshops.
Staff Qualifications And Experience
Credentials and Training: Make sure the assisted living facility employs staff with the appropriate certifications, such as certified nursing assistants (CNAs), licensed practical nurses (LPNs), and registered nurses (RNs). Furthermore, staff should receive ongoing training to stay abreast of contemporary care practices and industry standards.
Staff-to-Resident Ratio: A low staff-to-resident ratio guarantees each resident receives the required attention and care. Inquire about the facility's staff-to-resident ratio as well as whether additional personnel is available during peak times or emergencies.
Compassion and Communication: Staff demeanor and communication abilities are essential in providing a comfortable environment for residents. Visit the facility and observe how staff members interact with residents to assess their level of compassion and attentiveness.
Cost And Affordability
Transparent Pricing: Assisted living facilities should offer transparent pricing, outlining various services and amenities costs. Compare costs across different facilities and consider which services are included to make an informed decision.
Financial Assistance Programs: Research available financial assistance options such as Medicaid, veterans' benefits, or long-term care insurance. Some facilities also provide sliding scale fees or payment plans to accommodate different budgets.
Safety And Security
Emergency Preparedness: The facility should have emergency plans, such as fire safety measures, evacuation procedures, and backup power sources. Staff should be well-trained in responding to crises for resident safety.
Security Measures: Adequate security measures such as secured entrances, surveillance cameras, and 24-hour security personnel should be in place to shield residents from potential threats.
Fall Prevention and Mobility Assistance: Falls are a serious concern for seniors. Facilities should install fall prevention measures like handrails, non-slip flooring, and well-lit spaces to combat this problem. Furthermore, staff should be properly trained in order to assist seniors with mobility issues.
Assessing Online Reviews and Testimonials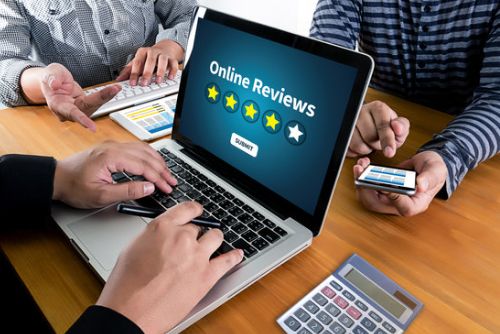 The Importance Of Online Reviews
This issue has become increasingly important in the digital space, particularly due to its potential influence over purchasing decisions.
In today's digital age, online reviews and testimonials have become integral to consumer decision-making processes – particularly when selecting an assisted living facility for loved ones. With so many assisted living facilities in Florida, finding the best one can be daunting. Online reviews offer invaluable insight into care quality, amenities, staff experience, and overall facility offerings. They enable informed decisions by presenting different perspectives from real people who have had similar situations before.
Websites For Reviews
To make the most of online reviews and testimonials, it is essential to know where to search. There are several reliable websites where Florida assisted living facility residents can find valuable information about services provided there; some of the most popular and dependable platforms include:
Google Reviews
Google Reviews is one of the most popular platforms for online reviews. When researching a facility on Google, you can quickly view its overall rating as well as reviews from residents, family members, and visitors. Users are able to rate and share their experiences with businesses, making it an excellent source for information about assisted living facilities.
Yelp
Yelp is a widely-used platform for business reviews, including assisted living facilities. Users can rate and share their experiences with various businesses on Yelp's user-friendly interface which lets you filter reviews by categories like location, price point, or amenities. What's more? Yelp's "Verified" badge guarantees that each reviewer has had an actual interaction with the business – making the review more credible and trustworthy.
Facebook
Many assisted living facilities have Facebook pages that post updates, photos, and information about their services. By following a facility's Facebook page, you can stay updated on their news and events and engage with the community by asking questions or sharing your thoughts. Furthermore, users are able to rate and review these facilities, providing valuable insights into other residents' and families' experiences.
Tips for Spotting Genuine Reviews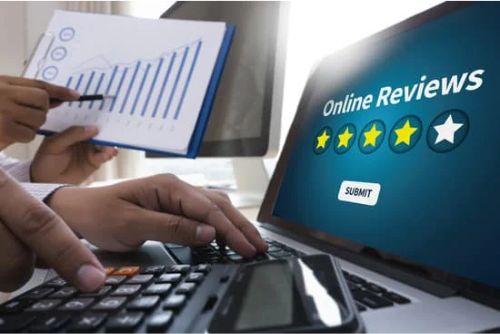 Though online reviews and testimonials can be beneficial, it's essential to approach them cautiously, as not all reviews are genuine or unbiased. Here are some tips for distinguishing genuine testimonials from those that may be misleading:
Look For Detailed Reviews
Reputable reviews typically offer specific details about a reviewer's experience, such as quality of care, staff interactions, and facility amenities. These types of reviews are more likely to offer useful insights than vague or overly general statements.
Consider The Reviewer's History
Check the reviewer's profile to see if they have left reviews for other businesses in the past. Users with multiple reviews across different industries tend to be genuine reviewers, while those with only one or several similar reviews for one type of business might need to be more trustworthy.
Evaluate The Overall Sentiment
Instead of focusing solely on one positive or negative review, consider the overall tone of all reviews. A pattern of consistently positive or negative ratings can give a more accurate representation of a facility's quality and services.
Be Wary Of Extremes
Reviews that seem too good to be true may not necessarily be so. Businesses may post fake positive reviews to boost their ratings, while competitors post negative ones to damage a competitor's reputation. Therefore, taking such reviews with a grain of salt and looking for consistency across multiple reviews is essential to form an accurate assessment.
Check Multiple Platforms
To gain a comprehensive view of an assisted living facility, consult reviews from multiple sources like Google Reviews, Yelp, and Facebook. Each platform may offer unique perspectives and experiences to help you make an informed decision.
Reach Out To Local Resources
Besides online reviews, consider reaching out to organizations and agencies in your area that specialize in elder care or assisted living. They can offer invaluable information and guidance when selecting the ideal facility for your loved one's requirements.
Overall, online reviews and testimonials can be invaluable assets when searching for Florida's ideal assisted living facility. By knowing where to look and how to discern genuine ones, you can make informed decisions based on real experiences. Remember to consider the overall sentiment, check multiple platforms, and reach out to local resources so that you select the ideal facility for your loved one.
Conducting In-Person Visits
Conducting an in-person visit can be a beneficial experience for businesses and customers alike, providing valuable insights and opportunities to expand their existing operations and strengthen relationships.
Scheduling Tours
Conducting in-person visits is your initial step when searching for the ideal assisted living facility (ALF) in Florida. Call prospective facilities to arrange guided tours and ensure you leave plenty of time to inspect each one – ideally over several days or weeks to give yourself ample time to assess each ALF without feeling rushed. This will enable you to assess each ALF without feeling rushed thoroughly.
What To Watch Out For During A Visit
Tour guides offer insight into what visitors should observe while on their tour.
On your tour of the facility, please pay attention to its overall cleanliness and maintenance. Note if it's pleasant, well-lit, and free from unpleasant odors. Pay attention to residents' demeanor; they should appear contented, engaged, and well-cared for. Look for various activities and programs that demonstrate the facility's commitment to providing an encouraging and supportive atmosphere.
Questions To Ask During The Visit
Before each visit, be sure to prepare some questions for your advisor.
While on your tour of the ALF, be bold and ask questions for a better insight into its operations. Some key inquiries that should be asked include:
What is the staff-to-resident ratio?
What types of care services are provided?
How are care plans developed and updated?
What have safety and security measures been put in place?
How are emergencies handled?
What is the monthly cost, including what's included in it?
Discovering State Liens and Inspection Reports
Asked questions about state licensing requirements or inspection reports? Here is some helpful information you may find useful:
Importance Of State Licensing
State licensing assures assisted living facilities meet minimum safety, quality, and care standards. In Florida, ALFs are regulated by the Agency for Health Care Administration (AHCA). Verifying that an ALF holds the necessary licenses gives you peace of mind about choosing a reliable and compliant facility.
Access Inspection Reports
Inspection reports allow inspectors to evaluate building conditions before beginning repairs or renovations.
Florida's AHCA regularly inspects Asissted living facilities to guarantee they uphold high standards of care. Inspection reports are public records and can be accessed on the AHCA's website. Reviewing these reports will give you insight into any past deficiencies or violations a facility may have had and if they have been addressed.
Watch Out For Red Flags
When reviewing inspection reports, be alert for warning signs such as:
Recurring or unresolved violations
Serious health or safety issues
Staffing issues, such as high turnover or inadequate staff-to-resident ratios
Complaints from residents or their families
Seeking Recommendations and Consultations
Reach Out To Friends And Family
Achieving success through networking requires asking friends and family for assistance when seeking employment opportunities.
Word-of-mouth recommendations from friends and family can be invaluable when searching for an assisted living facility. They often have firsthand experiences that cannot be obtained through other sources, so contact your social network for suggestions and feedback on facilities they have personal experience with.
Consulting With Healthcare Professionals
Finally, consulting with healthcare professionals provides valuable insight and strategies.
Healthcare professionals such as physicians, geriatric care managers, and social workers often have in-depth knowledge about local assisted living facilities (ALFs). They can offer valuable guidance and recommendations based on their professional experience and expertise; don't hesitate to ask for their assistance if needed.
Community Organizations And Support Groups
Local community organizations such as senior centers and Alzheimer's support groups may provide helpful recommendations for ALFs. These organizations are usually familiar with the facilities in the area and have valuable insight based on their interactions with residents and families.
Sunny Hills Assisted Living Facility
Sunny Hills Assisted Living Facility is a highly-rated ALF in central Florida with easy access to medical facilities, shopping centers, and recreational areas. Sunny Hills provides seniors an accommodating and comfortable atmosphere when they require assisted living services. Sunny Hills makes for an ideal home away from home with its convenient location close to medical centers, shopping centers, and recreational spots alike.
Sunny Hills is dedicated to providing top-notch care by employing a team of compassionate, skilled professionals. All staff members undergo thorough background checks and receive ongoing senior care best practices training. Furthermore, with its low staff-to-resident ratio, every resident receives personalized attention and care.
When looking for the ideal assisted living facility in Florida, online reviews and testimonials from residents and their families should be considered. Sunny Hills consistently receives high ratings and glowing testimonials regarding its care, staff, and amenities – a testament to its dedication to providing superior care and services. These endorsements demonstrate why Sunny Hills has earned such glowing praise.
Sunny Hills is one of Florida's highest-rated ALFs due to its wide array of services, committed staff, and outstanding reputation. With a focus on personalized care and an exciting environment, residents enjoy an enriched quality of life in a secure and nurturing atmosphere.
Conclusion
Finding the ideal assisted living facility in Florida requires extensive research and consideration. So, how to find the best assisted living facility in Florida? Utilize resources like Google and online reviews to assess each facility's reputation, services, and overall quality – Sunny Hills Assisted Living Facility is one of the state's highest-rated options. With over 3,000 assisted living facilities reported by AssistedLiving.org and Grand View Research's projected market growth projections, it's crucial to assess each potential residence to ensure it meets your loved one's requirements. With thorough investigation and comparison done beforehand, you can confidently select which assisted living facility best meets your loved one's comfort and well-being.