Selecting an assisted living facility for a loved one is an important decision, and the facility must meet their individual needs. There are various factors to take into account, from the quality of care to the amenities available. To help you make an informed decision, we have compiled a list of top questions to ask potential assisted-living facilities before using their services. By asking these questions, you will gain more insight into what the facility provides, how they operate, and if it is suitable for your loved one. Read this article to know more about the top questions to ask a potential assisted living facility.
What Levels Of Care Can You Offer?
Different assisted living facilities offer various levels of care. It is essential to determine what kind of assistance your loved one requires and make sure the facility can deliver it. Ask about services offered, like help with daily living tasks, medical attention, and specialized care for those with specific conditions.
By doing this, you can determine if the facility is equipped to meet your loved one's requirements. If they require higher levels of care, look for a facility with special programs or services designed specifically with them in mind.
How is the staff-to-resident ratio maintained?
The staff-to-resident ratio plays a crucial role in determining the quality of care residents receive. A higher ratio indicates there are more staff members available to provide personalized attention and assistance. When looking into facilities' staff-to-resident ratios and how they guarantee it's kept, ask them what steps they take to guarantee this number remains stable; too few personnel could result in unfavorable treatment and poor care quality for residents.
What is the average length of stay?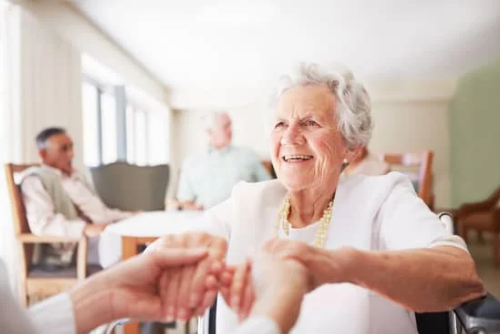 Your loved one's stay should be tailored to their health conditions and requirements. Ask the facility when they anticipate being able to transition your loved one into a full-time, self-sufficient living situation and if any necessary restrictions prevent permanent placement in such an arrangement.
What is the staff's training and experience?
Qualified and experienced personnel are essential for providing quality care to residents. Inquire about each staff member's qualifications, including certifications, ongoing education, and any specialized training they have received. Furthermore, inquire about the facility's hiring process as well as background checks to guarantee that employees are trustworthy and competent individuals.
Knowing this will enable you to assess the quality of care your loved one will receive. Staff training is essential in creating a welcoming living environment for residents.
Are the meals and events nutritious?
Nutrition is an integral part of staying healthy, whether in assisted living or independently at home. Make sure the facility provides nutritious meals and snacks, as well as a menu that caters to different dietary restrictions like vegetarian or vegan options. Moreover, find out if they host any social events, such as holiday activities or outings.
Can the facility accommodate my loved one's dietary needs?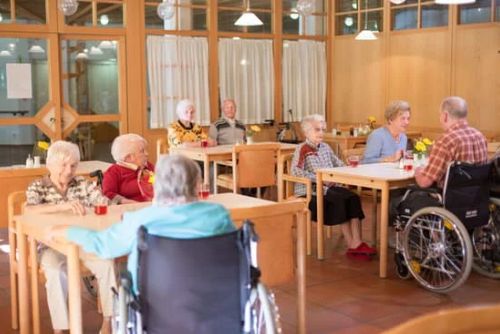 Nutrition is a critical aspect of senior care. Make sure the facility can meet any special dietary requirements or preferences your loved one may have, such as low-sodium or diabetic diets. Inquire about meal options available and whether they cater to allergies or food sensitivities. Furthermore, inquire about menu changes frequency and involvement by a registered dietitian in meal planning. This is considered to be the most important among the top questions to ask a potential assisted living facility.
What is your policy on medication management?
Proper medication management is critical for residents' safety and wellbeing. Inquire about the facility's medication management policy, including procedures for administering medications, tracking dosages, and handling refill requests. Furthermore, inquire about staff training in medication administration as well as their capacity to handle complex medication regimens.
Before selecting a facility for your loved one, be sure to inquire about their medication management policy and adherence to state and federal regulations. This will enable you to decide if the establishment can offer a secure environment that promotes healing.
Do You Offer Any Services or Programs for the Individual When They Leave?
Many assisted living facilities provide some sort of "in-home" service or program when residents are ready to move out and depart the facility. This could include assistance with daily tasks, transportation to medical appointments, purchasing necessary supplies, and/or homemaking and meal preparation services.
How Do You Handle Medical Emergencies?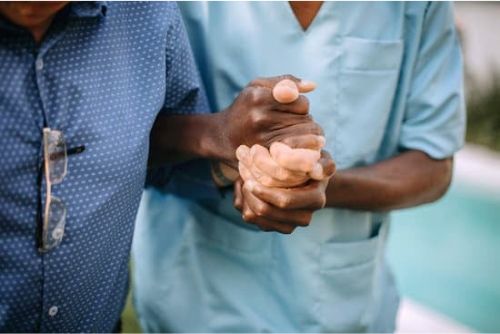 Understanding a facility's emergency procedures is critical for your loved one's safety. Inquire about their on-site medical staff availability and response time. Additionally, inquire about their affiliation with nearby hospitals and emergency services, as well as their protocol for notifying family members in case of an emergency.
When selecting an assisted living facility, always put the residents' needs first. By asking these questions and learning about their policies and procedures, you will gain a better insight into how they run their operations, how well your loved one would be treated there, as well as their long-term plans for transitioning into a full time living.
What is your policy on resident and family involvement in care planning?
It is essential for residents and their families to have a voice in the decision-making process when it comes to healthcare planning. Make sure you understand how the facility handles this by asking about their involvement policy, including how often residents and families are included in meetings regarding care plans, as well as any processes for addressing concerns or making necessary changes. Additionally, inquire about any delays that might occur during this process.
Care planning is an integral component of senior care. By understanding their policy on care planning and how it's implemented with the resident involved, you can gain a better insight into how your loved one would be taken care of.
What activities and amenities do you provide?
Engaging in social and recreational activities is essential for seniors' mental and physical wellbeing. Research the facilities' offerings of activities and amenities like exercise classes, art workshops, group outings, and social events; also inquire about their frequency as well as whether they are tailored to residents' interests and abilities.
When looking into senior living options, location is an essential factor to take into account. A potential senior home's location can have a major effect on safety, affordability, and quality of care residents receive. Keep in mind that not all assisted living facilities are located in the same place or easily accessible via public transportation.
Ask if there are any nearby hospitals or medical facilities with which they collaborate. Also, inquire how far away the nearest bus stop is and whether there are any nearby grocery stores or pharmacies.
A potential assisted living facility can answer these questions for you, helping you determine if it is suitable for your loved one.
How can you guarantee the safety and security of residents?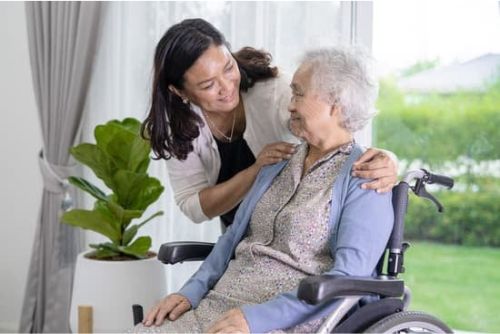 Your loved one's security should always come first. Make sure the facility knows about its security measures, such as surveillance cameras, secure entrances, and staff monitoring. Also, inquire about their procedures for preventing falls and accidents as well as policies on wandering prevention for residents with cognitive impairments.
It is essential that both you and your loved one have an understanding of the security measures necessary for them to remain safe. Doing this will prepare both of you well for finding the ideal senior care options available for them.
What criteria do you use when accepting residents?
Everyone involved must understand and accept that security measures must be taken for your loved one's protection. Confidentiality also needs to prevail during the application process, especially if applying as a family member – because by law, assisted living facilities cannot release specific information about residents without a court order or subpoena.
What are the costs, fees, and payment options?
Getting to know the costs associated with an assisted living facility is essential for financial planning. Ask them about monthly fees and what they cover, as well as any additional charges for specific services. Moreover, inquire about payment options and whether the facility accepts long-term care insurance or other financial assistance programs. Furthermore, inquire about their policy on rate increases and when fees may change under certain circumstances.
This is an essential question to ask as it will determine whether you can afford the care your loved one requires. Many people are surprised to learn that Medicare or private insurance won't cover all costs associated with long-term care, including assisted living.
What can future residents expect – personally and financially?
Knowing the answers to this question will give you a deeper insight into how the facility runs its operations. Inquire about policies regarding room deposits, fees for an early exit from contracts, late fees, and whether there's a resident council or another mechanism for resident feedback available.
How do you handle the transition process for new residents?
Moving into an assisted living facility can be a difficult transition for seniors. Research the facility's policies regarding helping new residents adjust, including orientation programs and personalized support. Inquire if trial stays or respite care is available so your loved one can experience life at the facility before making a long-term commitment.
Conclusion
Selecting the ideal assisted living facility for your loved one is a critical decision that requires thoughtful consideration. By asking these top questions, you can gain invaluable insight into their operations, care quality, and suitability for what your loved one requires. When assessing different facilities, keep in mind that comfort and safety should always come first; take your time collecting information and involve your loved one in the decision-making process, so you find the ideal assisted living facility tailored specifically towards their requirements. By now, you already know the top questions to ask a potential assisted living facility when we are planning to avail their services soon.