Florida has long been a popular retirement destination, and it's easy to see why. With its warm climate, beautiful beaches, and a wide range of recreational activities, the Sunshine State offers an ideal setting for retirees searching for their perfect community. Additionally, the state boasts an impressive array of purpose-built retirement communities, specifically designed to meet the needs and desires of those looking to enjoy their golden years. In this article, discover why Florida has the best retirement communities.
These communities provide a unique blend of amenities, services, and social opportunities tailored to the interests and lifestyles of active retirees. From golf courses and tennis facilities to arts, entertainment, and group excursions, there's never a shortage of ways for residents to stay engaged and connected. Furthermore, with a strong focus on healthcare and safety, Florida's retirement communities ensure retirees have access to top-quality medical facilities and services that prioritize their well-being.
Key Takeaways
Florida's retirement communities offer a blend of amenities, services, and social opportunities tailored to active retirees.
The Sunshine State's warm climate and various recreational activities make it a top destination for those looking to enjoy their golden years.
Healthcare and safety are prioritized in these communities, providing residents with access to top-quality medical facilities and services.
Why Florida is a Top Retirement Destination
You might be wondering why Florida is consistently considered a top retirement destination, often referred to as the Sunshine State. Well, there are numerous reasons why people choose to spend their golden years in this beautiful and diverse state.
For starters, the warm weather is a significant draw for many retirees yearning for a mild climate. In Florida, you can enjoy sunshine and comfortable temperatures throughout the year, providing ample opportunities for outdoor activities and leisurely pursuits.
Florida's financial benefits are also attractive to retirees. The state has no income tax, which means your Social Security benefits, pension, and retirement account withdrawals will not be taxed at the state level. This tax-friendly environment can help stretch your retirement savings and make your budget go further.
The cost of living in Florida is also reasonable, especially when compared to other popular retirement states like California or New York. While some areas like Miami might have a higher cost of living, many other areas in Florida offer affordable housing, allowing you to find the right balance between desired amenities and budget constraints.
Your happiness and well-being are paramount during your retirement, and Florida consistently ranks high in terms of overall happiness. With its diverse population, rich cultural scene, and endless recreational activities, you won't have trouble finding things to do that match your interests, making it easier to settle into your new community.
In addition to these factors, Florida also has a well-developed infrastructure of retirement communities and support services specifically designed for the needs of older adults. From age-restricted communities to vibrant city centers, there is a wide range of options to choose from when deciding where to call home in Florida.
So, consider Florida for your retirement destination, and enjoy the excellent weather, beneficial tax environment, reasonable cost of living, happiness, and diverse options for retirement communities at your fingertips.
The Lifestyle in Florida's Retirement Communities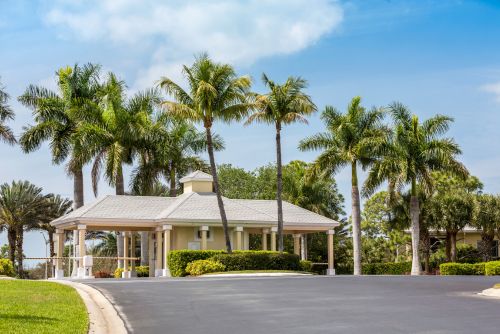 In Florida's retirement communities, you can expect an active lifestyle that caters to the unique needs of seniors. These communities are designed to provide a low-maintenance living experience, allowing you to focus on enjoying your golden years.
One of the main attractions of Florida's retirement communities is the abundance of recreational activities available. Many communities feature golf courses, tennis courts, and swimming pools, ensuring that you have plenty of options for staying active and socializing with your neighbors. Additionally, fitness centers and walking trails offer opportunities for maintaining your physical well-being.
A central part of the retirement community lifestyle is the clubhouse, which often serves as the social hub for residents. This is where you'll find scheduled events, classes, and social gatherings that cater to a wide range of interests. From art classes to book clubs, there's always something happening at the clubhouse.
Convenience is also a key aspect of life in Florida's retirement communities. Many are located near shopping centers, making it easy for you to access grocery stores, pharmacies, and other essential services. Some communities even provide shuttle transportation to nearby amenities.
By choosing to live in one of Florida's retirement communities, you're not only investing in a comfortable, low-maintenance home – you're also embracing a lifestyle designed to keep you active, social, and engaged throughout your retirement years.
Notable Retirement Communities in Florida
In Florida, you will find a wide variety of retirement communities catering to different preferences and lifestyles. This section highlights notable options to consider as you make your decision to retire in the Sunshine State.
The Villages is a well-known retirement community that offers numerous amenities and activities. With a population of over 125,000, you will have plenty of opportunities to socialize and make new friends.
Latitude Margaritaville is an ideal choice for those seeking a relaxed, tropical vibe. Inspired by Jimmy Buffett's laid-back lifestyle, this community offers resort-style living, complete with lagoon-style pools and vibrant live entertainment.
On Top of the World in Ocala, built on more than 10,000 acres, provides an impressive array of recreational and social activities, as well as eco-friendly homes. Golf enthusiasts, in particular, will appreciate the championship golf courses available.
Solivita offers a Tuscan-style atmosphere in the heart of Central Florida with access to more than 150,000 square feet of recreational facilities, including golf courses, swimming pools, and fitness centers.
If you are looking for a luxurious, modern living experience, Valencia Trails and Valencia Del Sol would be perfect choices. These communities combine high-quality homes with resort-style amenities, such as clubhouses, swimming pools, and fitness centers, catering to an upscale lifestyle.
Kings Point is a gated community designed for active seniors. In addition to various housing options, residents can enjoy abundant leisure activities, from golf and swimming to arts and crafts classes.
Pelican Preserve in Fort Myers provides an awe-inspiring setting, surrounded by 38 pristine lakes and 70 acres of nature preserve. Enjoy the multiple pools, fitness centers, dining options, and golf courses available within the community.
Villages of Citrus Hills captures the essence of Old Florida, featuring stylish homes and amenities such as golf courses, state-of-the-art fitness centers, and a vas array of social clubs.
Located in Port St. Lucie, Valencia Walk at Riverland is one of the newest 55+ communities on Florida's East Coast. This community seamlessly blends GL Homes' famous 55+ resort-style living, offering an amazing array of amenities.
Valencia Grand is another exciting option, featuring elegant homes and outstanding facilities in a serene environment perfect for those seeking a more tranquil retirement experience.
Lastly, Grand Palm is an eco-friendly community in Venice, Florida, where you can enjoy amenities such as walking trails, parks, and pools, with plenty of opportunities for outdoor adventures and socializing.
As you can see, Florida's retirement communities offer a wide range of lifestyles, activities, and amenities to suit your unique preferences.
Geographic Distribution of Retirement Communities in Florida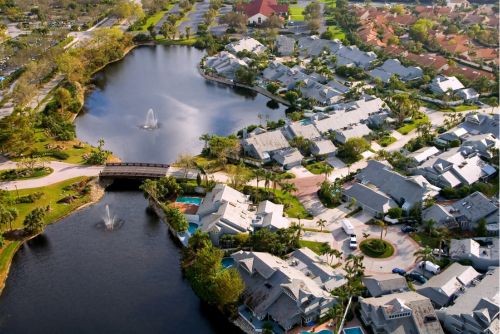 Florida's retirement communities are spread across the state, ensuring that you can find the perfect location to suit your preferences and lifestyle. Most communities are strategically located near popular cities and natural attractions, providing a diverse array of options.
Along the Gulf Coast, you'll find the beautiful city of Naples, known for its resort-like retirement communities such as Valencia Trails. Heading north, you'll come across the thriving city of Tampa, which boasts a vibrant downtown area and access to some of the best beaches in the state.
The Atlantic Coast offers even more options for retirees. Daytona Beach is a bustling city with a world-renowned racing scene, while Melbourne and Port St. Lucie provide a more tranquil atmosphere with a multitude of retirement communities. The charming city of Boynton Beach is nestled in between the upscale Miami area and the serene, picturesque Palm Beach County.
Central Florida offers a wealth of opportunities for retirees, from the vibrant city of Orlando to the quieter Ocala, famous for its rolling hills and equestrian vibes. Lakeland is another gem in this region, offering proximity to both the Gulf and Atlantic coasts, while offering a more suburban atmosphere.
When it comes to diverse coastal living, Sarasota and Fort Myers are hard to beat. Sarasota is home to the Lakewood Ranch community, which earned the top spot on Florida's retirement list for 2023. Fort Myers is known for its stunning waterfront properties and communities such as Pelican Reserve.
Gated retirement communities like The Villages can be found near the secluded, tranquil setting of St. Johns River, which provides a picturesque backdrop for your retirement life. Cities like Jacksonville and Pensacola offer rich cultural experiences and extensive opportunities for outdoor recreation.
In conclusion, Florida's retirement communities exhibit a diverse geographic distribution, catering to a variety of tastes and interests. No matter your preferred lifestyle, be it coastal living, golf and country club settings, or small-town charm, you're sure to find your ideal retirement destination in the Sunshine State.
Housing Options in Florida's Retirement Communities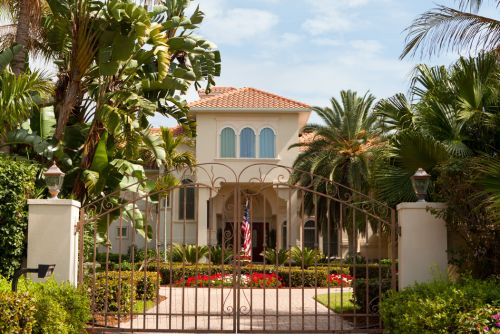 When it comes to housing options in Florida's retirement communities, you have plenty to choose from. These communities cater to various lifestyles and budgets, ensuring you can find the ideal place for your retirement.
One popular option is independent living communities in Florida, where you can enjoy an active, social lifestyle without the responsibility of maintaining a home. These communities often offer amenities such as fitness centers, swimming pools, and recreational activities, allowing you to stay active and engaged with other residents.
Assisted living communities provide a higher level of care for those needing assistance with daily activities, such as dressing, bathing, or medication management. In Florida, you can find many quality assisted living options that cater to your specific needs and preferences.
For those dealing with cognitive decline, Florida also offers memory care housing options. These communities are designed to provide a safe, structured environment with specialized care and activities tailored to the unique needs of residents with Alzheimer's or other forms of dementia.
Affordable housing options are available in many retirement communities throughout Florida, ensuring you can find a place within your budget. Partnering with a real estate agent who specializes in Florida retirement communities can help you navigate the market and find a perfect fit for your needs.
Florida has a large number of realtors who can guide you through the various housing options available, including different types of communities, home sizes, and pricing options.
As you explore the possibilities, you'll find that Florida's housing prices in retirement communities are often lower than in other parts of the country, making it a more affordable option for your golden years.
By understanding the diverse housing options available in Florida's retirement communities, you can confidently choose the ideal community that aligns with your lifestyle and budget.
Active and Outdoor Opportunities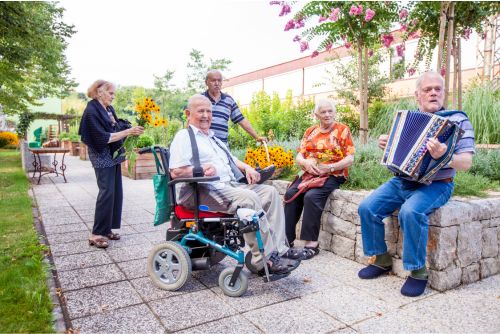 Florida offers an abundance of outdoor activities that cater to the needs and preferences of retirees. The state's beautiful beaches provide a perfect backdrop for long walks on the sandy shore, relaxing under the sun, or engaging in various water sports such as surfing and swimming. With easy access to pristine sandy beaches, you will always have the opportunity to unwind and soak in the sun.
Many retirement communities in Florida prioritize health and fitness by providing well-equipped fitness centers that cater to your exercise needs. You can stay active and maintain a healthy lifestyle by participating in group fitness classes, training sessions, or simply working out at your own pace.
Nature lovers will not be disappointed as Florida's retirement communities offer plenty of nature trails for leisurely walks or more challenging hikes. Exploring these trails allows you to reconnect with nature while enjoying the scenic beauty of Florida's landscapes.
In addition to beaches and nature trails, Florida offers a wide range of recreational activities, including tennis and pickleball courts, perfect for socializing with fellow residents and staying physically active. An outdoor pool is often available in these communities, allowing you to cool off and enjoy a refreshing swim in the warm Florida sunshine.
In conclusion, the active and outdoor opportunities that Florida's retirement communities provide make them the ideal choice for retirees looking for a healthy and fulfilling lifestyle.
Healthcare and Safety in Florida's Retirement Communities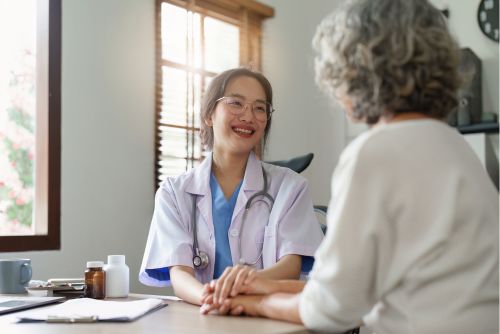 In Florida's retirement communities, you can be confident that your healthcare and safety needs are well taken care of. The state is home to a vast network of skilled healthcare providers, which cater to the specific needs of seniors. They prioritize your well-being and ensure that you have access to top-notch healthcare services. This is one of the many reasons why Florida has the best retirement communities.
Skilled nursing facilities in Florida are known to provide high-quality care to seniors. They offer a wide range of services such as physical therapy, occupational therapy, and long-term care services, ensuring that your personal needs are addressed efficiently. Florida stands out among other states in terms of maintaining quality care at these facilities to guarantee your comfort and safety.
When it comes to safety in retirement communities, Florida takes this aspect seriously. Many communities incorporate modern infrastructure and round-the-clock security measures to create a safe living environment for seniors. They often conduct safety training, provide emergency call systems, and establish protocols for dealing with potential risks. This ensures that you can enjoy a worry-free experience in your retirement community.
One of the renowned healthcare providers in Florida is the Lakeland Regional Health Medical Center. This facility is highly recognized for providing excellent services to seniors throughout the region. By choosing a retirement community with access to such a reputable hospital, you can be certain that you are placing your healthcare in the hands of experienced professionals.
To sum up, healthcare and safety are outstanding features of Florida's retirement communities. From skilled nursing facilities to exceptional healthcare providers like Lakeland Regional Health Medical Center, you can trust that your well-being and security are in good hands. This combination makes Florida the ideal location for your retirement years.
Cost of Living and Financial Considerations
When considering retirement in Florida, one of the main factors to take into account is the cost of living. Luckily, the cost of living in Florida is relatively affordable compared to other states. For example, the average retirement spending in Florida stands at an estimated $1,096,587, ranking 12th highest among states. While goods and services are 0.7% more expensive than the national average, it's a small trade-off for the many benefits the state offers retirees.
In terms of property taxes, you'll be pleased to know that Florida has comparatively lower rates. This fact helps to keep housing costs more manageable, whether you choose to buy or rent a home. Median monthly rent is around $1,194 in popular retirement spots like Port St. Lucie. Of course, rent prices will vary depending on the exact location, type of property, and amenities you desire.
Aside from housing, you'll need to consider other expenses, such as utilities, groceries, healthcare, and transportation. While certain costs, like energy bills or insurance premiums, might be slightly higher than in other states, the overall affordability of Florida still holds strong.
One factor that plays a significant role in affordability and value is the variety of retirement communities available. Numerous communities cater to different lifestyles and budgets, offering customized options to meet your unique needs and preferences. In determining whether the cost of living in a retirement community in Florida is worth it, you'll need to weigh factors such as the level of amenities, location, and the quality of care provided.
Ultimately, your decision to retire in Florida will depend on your financial situation and the lifestyle you want to maintain. By carefully assessing your budget and the costs associated with living in the state, you'll be well-prepared to enjoy your golden years in one of the most sought-after retirement destinations in the country.
Nearby Attractions for Retiree Entertainment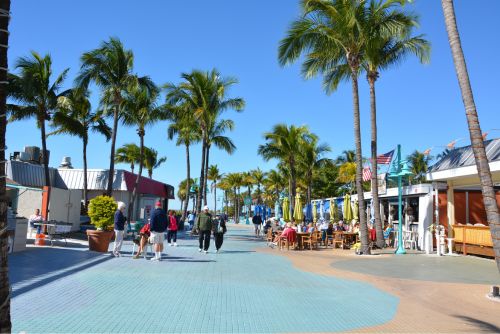 Florida offers a wide range of attractions and activities for retirees to enjoy. One must-see destination is Walt Disney World, an iconic theme park complex that brings out the inner child in everyone. From thrilling rides to spectacular shows, you'll find endless entertainment options to suit your interests.
Another incredible attraction to consider is the Kennedy Space Center and Cape Canaveral Air Force Station. Here, you can explore the fascinating history of space exploration, take guided tours, and even witness rocket launches if you time your visit right. The Visitor Complex offers a closer look at ongoing missions, simulations, and interactive exhibits that are both educational and entertaining.
For nature lovers, the Indian River Lagoon is a top choice. This diverse estuary is home to more than 4,000 plant and animal species, offering abundant opportunities for boating, fishing, and birdwatching. Guided eco-tours are available to provide a deeper understanding of the area's unique ecosystems.
Lastly, don't forget that Florida thrives on tourism, which means there are countless other attractions and activities suited for retirees seeking entertainment. From beaches to golf courses, shopping centers to cultural events, you'll always find something new and interesting to fill your days.
In summary, Florida's best retirement communities offer convenient access to a wide variety of nearby attractions for retiree entertainment. Whether you're a fan of theme parks, space exploration, or outdoor activities, Florida has something to match your interests and ensure a fulfilling retirement experience.
Comparison with Other Retirement Destinations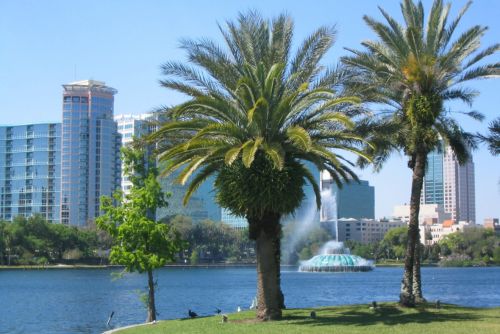 When considering retirement destinations, it's essential to compare Florida to other popular options, such as Georgia and South Carolina. In this section, you'll find a brief comparison that will help you understand why Florida has the best retirement communities.
First, let's look at the climate. Florida is well-known for its warm and sunny weather year-round, making it an attractive destination for retirees seeking mild winters and plenty of sunshine. In comparison, Georgia and South Carolina also offer relatively warm climates, but with more seasonal changes and slightly colder winters.
Cost of living is another vital factor to examine. Florida has no state income tax, which can be beneficial for retirees relying on fixed incomes. Also, the overall cost of living in Florida is generally more affordable when compared to other states like Georgia and South Carolina. This allows retirees to stretch their budgets and enjoy a better quality of life.
When you're evaluating retirement communities, Florida has an abundance of options, from active adult communities to luxurious 55+ communities. These places are designed with your needs in mind, offering amenities like golf courses, fitness centers, and social activities. Georgia and South Carolina do have retirement communities, but Florida's long history as a retirement destination means you'll find a more extensive selection to choose from.
Finally, healthcare is a priority for retirees. Florida has a robust healthcare system, with many top-ranked hospitals and specialists readily available. Both Georgia and South Carolina have quality healthcare facilities, but the larger number of retirees in Florida has led to a more extensive network of healthcare professionals specializing in the needs of the aging population.
By comparing Florida with other retirement destinations like Georgia and South Carolina, you can see how the Sunshine State has developed a reputation as the best location for retirement communities. The combination of its welcoming climate, affordable cost of living, a wide range of retirement community options, and excellent healthcare make Florida an ideal choice for your golden years.
Frequently Asked Questions
What Makes Florida's Retirement Communities So Popular?
Florida's retirement communities are popular due to the state's warm climate, diverse culture, and abundance of recreational opportunities. The high share of residents age 65 and older creates a welcoming environment for retirees, while numerous top-rated communities provide a variety of lifestyle options to suit different needs and budgets.
How Do Affordable Options In Florida Compare To Other States?
Compared to other states, Florida offers a wide range of affordable retirement communities that cater to various budgets, interests, and lifestyles. These communities often provide amenities and services that compare favorably to more expensive alternatives. For instance, the Century Village in Deerfield Beach has a vast clubhouse, fitness center, pool, sauna, and theater, all within an affordable price range.
Which Beachside Retirement Communities In Florida Are Highly Recommended?
There are numerous beachside retirement communities in Florida, each with its unique attractions. One outstanding community is Del Webb Lakewood Ranch in Sarasota. This community offers several perks, such as its close proximity to some of the region's best beaches, like Siesta Key, Lido Key, Anna Maria Island, and Longboat Key.
What Luxury Retirement Options Does Florida Offer?
Florida is also home to several luxury retirement communities that cater to those who seek an upscale lifestyle during their golden years. These communities typically feature elegant residences, resort-style amenities, and top-notch services to ensure a comfortable and lavish living experience.
Can You Find Top-Rated 55+ Mobile Home Communities In Florida?
Yes, Florida boasts numerous highly-rated 55+ mobile home communities. These age-restricted communities usually offer a variety of amenities, activities, and social events tailored for seniors. Additionally, mobile home communities tend to be more affordable than traditional retirement communities, making them an attractive option for budget-conscious retirees.
What Are Some Desirable Locations In The Florida Panhandle For Retirees?
While the Florida panhandle might not be as well-known for retirement communities as other areas in the state, there are still some attractive options available. Key locations include coastal towns such as Panama City Beach, Pensacola, and Destin, all of which can offer retirees a mix of beautiful sandy beaches, outdoor activities, and charming small-town lifestyles.