Assisted living facilities offer a valuable service to seniors and their families by providing a safe and comfortable environment for older adults who require assistance with daily living tasks. These facilities are regulated by state and federal laws designed to ensure the health, safety, and welfare of their residents. Understanding the basic rules and regulations governing assisted living facilities is essential for making informed decisions about senior care options. In this article, know what are the rules of the average assisted living facility.
When considering an assisted living facility, you should be aware of the admission regulations, resident rights, care and services provided, staff responsibilities, and facility guidelines. These rules are in place to ensure that both the residents and their families can have a clear understanding of what to expect in their day-to-day living. Additionally, knowing the grievance procedures can help address any concerns or issues that may arise during your or your loved one's stay in an assisted living facility.
Key Takeaways
Assisted living facilities provide needed support for seniors, with rules in place to ensure resident safety and well-being.
Admission regulations, resident rights, and care services must be considered when selecting an assisted living facility.
Understand the facility's grievance procedures to address any concerns that may arise during your stay.
Basic Definition Of Assisted Living Facility
An assisted living facility is a residential option designed for older adults who need help with some of the daily activities such as cooking meals, getting to the bathroom during the night, keeping house, and attending appointments. These facilities offer a combination of housing, personal care services, and healthcare, making it a suitable option for those who require more care than they can receive at home but do not need the extensive medical care provided by nursing homes.
In an assisted living facility, residents typically have access to various services such as assistance with personal care, medications, housekeeping, and laundry. The facilities offer round-the-clock supervision, security, and on-site staff, ensuring the safety and well-being of residents. Moreover, residents usually have several opportunities to participate in social and recreational activities, enriching their experience and promoting social interaction.
The accommodations in assisted living facilities vary, ranging from private or shared bedrooms to full apartments. The cost of living in such a facility is determined by the level of housing, personal care needs, and additional services required by the individual. It is essential to carefully evaluate an assisted living facility and choose one that meets your needs, preferences, and budget.
Remember that while assisted living facilities provide comprehensive care and support for older adults, they do not cater to severe medical issues that require constant monitoring or skilled nursing care. Determining the most appropriate level of care is crucial for the well-being and comfort of your loved ones as they age.
Admission Regulations
Eligibility
As you explore assisted living facilities, it's essential to understand their admission requirements. While these regulations vary from state to state, most communities require that residents be at least 18 years old1. Additionally, residents must demonstrate a need for daily assistance2, be in a predictable and stable medical condition, and have the ability to pay for their care.
Assisted living facilities may not be suitable for individuals with severe memory impairments, extensive medical needs, or who are bedridden3. It's important to research and understand the specific qualifications necessary for admission into the facility that you're considering.
Assessment
Before admission to an assisted living facility, you'll likely need to undergo an assessment to ensure that the community can provide the right level of care for your needs. This process usually includes evaluating your medical history, current health, and cognitive abilities.
A comprehensive assessment will determine the appropriate level of care and services you require, ensuring that the facility can meet your needs and help you maintain your quality of life. It's crucial to participate openly and honestly in this evaluation so that you receive the best possible care.
Resident Rights
As a resident in an assisted living facility, it's essential to be aware of your rights, which ensure you receive proper care and respect. This section covers three crucial aspects of resident rights: Healthcare Rights, Privacy Rights, and Financial Rights.
Healthcare Rights
As a resident, you have the right to be informed about your medical condition and treatment options. You can participate in decisions about your care and have the freedom to choose your healthcare providers. You also have the right to refuse treatment, as well as the right to receive assistance with medications if needed.
It's important to remember that the facility must maintain your medical records confidentially, and you should have access to them upon request. Additionally, the assisted living facility must offer services that promote your wellbeing and address your health needs, both physical and mental.
Privacy Rights
Respect for your privacy is an essential right within assisted living facilities. This includes the right to privacy in both your living space and personal communications. You should expect staff to respect your personal space, knock before entering, and keep your personal information confidential.
You also have the right to communicate privately with friends, family, legal counsel, and healthcare providers. Furthermore, you can send and receive mail or electronic communications without interference from the facility staff.
Financial Rights
Understanding your financial rights in an assisted living facility is crucial for managing and safeguarding your resources. You have the right to manage your own finances, create a personalized budget, and control the use of your personal funds.
You should receive a written agreement outlining the services provided by the facility and the costs associated with them. Additionally, you are entitled to a clear understanding of any fees and expenses incurred during your stay and have the right to dispute charges if necessary.
In conclusion, being aware of and exercising your resident rights in an assisted living facility is essential to ensure a comfortable, supportive, and respectful environment for yourself or a loved one. Remember to maintain open communication with staff and advocate for your needs to make the most of your experience in assisted living.
Care And Services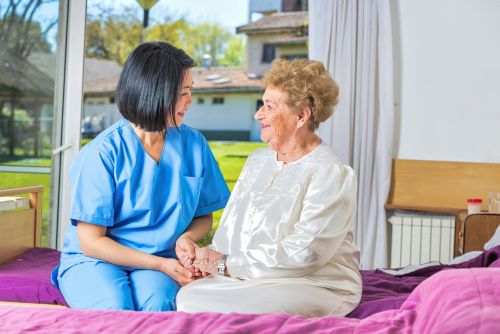 Medical Services
Assisted living facilities provide essential medical services to their residents in order to maintain their health and well-being. Some of the services you can expect include medication management, health monitoring, and coordination with healthcare providers. These services may vary depending on the specific licensing or certification process each facility follows.
Assistance With Daily Living Activities
In an assisted living facility, you can anticipate various levels of assistance with daily living activities that's why we need to know what are the rules of the average assisted living facility. These activities usually encompass personal care tasks such as bathing, dressing, grooming, and utilizing the restroom. The supportive staff in the assisted living facility will be available to ensure that you or your loved one is able to perform these tasks safely and comfortably, while still respecting the individual's independence and dignity.
Dining And Nutrition Services
Proper nutrition is crucial to maintaining overall health and well-being in older adults. That's why assisted living facilities usually offer dining and nutrition services, including meal preparation and assistance with eating if needed. Expect to have access to a variety of meal options tailored to various dietary needs and preferences. Additionally, these facilities often have registered dietitians to plan and oversee the nutritional content of the meals provided to ensure a balanced and healthy diet.
Staff Responsibilities
In any assisted living facility, staff members play a crucial role in ensuring the well-being of residents. Their responsibilities include providing appropriate care, upholding safety standards, and maintaining an optimal living environment. In this section, we will explore the qualifications staff members must have and the staff-to-resident ratios commonly found in such facilities.
Qualifications
When it comes to staff qualifications, various factors need to be considered, such as their educational background, licenses or certifications, and relevant experience. Most states have specific guidelines for hiring staff in assisted living facilities. It is essential for staff members to possess the necessary skills and knowledge to cater to the diverse needs of residents.
Staff members in assisted living facilities are typically required to undergo background checks as well as complete training programs to familiarize themselves with facility procedures, emergency preparedness, and residents' care plans. This training enables them to provide the best possible care and support to residents.
Staff-To-Resident Ratio
The ideal staff-to-resident ratio depends on the size and needs of the resident population. According to the Assisted Living Federation of America, staffing requirements should allow facilities to hire staff in sufficient numbers to adequately meet the needs and preferences of residents.
While specific ratios may vary, some general recommendations for staffing ratios include:
Between 6 and 15 residents: 212 staff hours per week
Between 16 and 25 residents: 253 staff hours per week
Between 26 and 35 residents: 294 staff hours per week
Additionally, for every 20 residents over the age of 95, an extra 42 hours are required each week, translating to about one full-time employee for every 20 residents in this age group.
In summary, as you explore assisted living facilities, be sure to consider the staff responsibilities, including their qualifications and the facility's staff-to-resident ratio. These factors contribute significantly to the quality of care that residents receive, ultimately affecting their overall well-being and satisfaction.
Facility Regulations
Assisted living facilities must adhere to both state and federal regulations to ensure the well-being and safety of their residents. These rules often vary from state to state, but typically cover aspects such as staff-to-resident ratios, meal services, and room requirements, among others. In this section, we will discuss the safety regulations and accommodation standards that are commonly present in assisted living facilities.
Safety Regulations
Your safety and the safety of your loved ones are of utmost importance in an assisted living facility. Therefore, these facilities must comply with various regulations concerning the following aspects:
Staff-to-resident ratios: To ensure proper care and attention, facilities are required to maintain appropriate staff-to-resident ratios based on the individual needs and size of the community. This ensures that residents receive the necessary care and assistance in a timely manner.
Caregiver qualifications and training: Caregivers who work at these facilities must have the proper qualifications and training, while undergoing periodic criminal background checks. This ensures that only competent and trustworthy individuals care for residents.
Medication management and/or administration: Assisted living facilities must have proper systems in place to manage and administer medication to residents who require assistance. This may include measures such as medication reminders, actual administration, or secure storage of medications.
Accommodation Standards
Assisted living facilities must also meet accommodation standards to provide a comfortable living environment for residents. Some common requirements include:
Room requirements: Living units should be designed to allow for privacy, safety, and accessibility. This means that individual living spaces must meet specific square footage requirements, door widths, and other accessibility features.
Meal services: Food served at assisted living facilities must meet nutritional guidelines and cater to the specific dietary needs of residents, such as providing options for people with diabetes or food allergies.
Required social activities: Facilities are required to offer a range of social activities for residents to participate in and engage with others. This enhances the overall well-being and quality of life for individuals living in such communities.
By understanding the regulations in place, you can ensure that the assisted living facility you choose meets the required safety and accommodation standards, providing a comfortable and secure living environment for yourself or your loved ones.
Grievance Procedures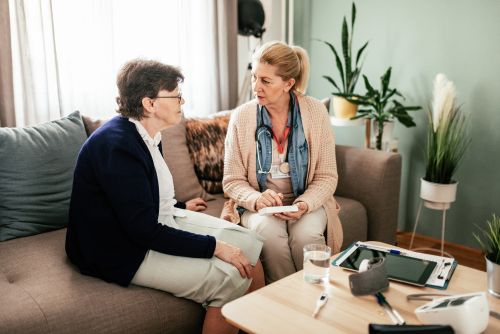 When choosing an assisted living facility, it's essential to familiarize yourself with their grievance procedures. These procedures are in place to address any concerns or complaints you or your loved one may have while residing in the facility. A proper grievance policy is a sign of a facility committed to quality and performance excellence in assisted living. These are important factors in knowing what are the rules of the average assisted living facility.
Firstly, it is crucial to know that each facility should have a grievance policy in place 1. This policy should be provided to you upon admission or upon request. If you have any concerns or complaints, make sure to follow the steps outlined in the facility's policy.
Typically, a grievance policy will outline:
How to file a grievance
The designated contact person for grievances
A time frame for complaint review
A written decision on the matter
Information about other entities with whom grievances can be filed
When filing a grievance, you should be guided through the process by the facility's staff or management. They should be able to provide the necessary forms and direct you to the appropriate personnel.
In some cases, you may also have the option of filing a complaint with the state regulating body that oversees the assisted living facility. You can use this list of state licensing bodies to research the inspection and violation records of facilities you are considering.
One useful resource to consider is the National Center for Assisted Living (NCAL), which is committed to improving quality in the assisted living profession2. They support practices that promote healthy, affordable, and ethical long-term care for residents. Familiarizing yourself with organizations like NCAL can provide additional support and guidance when navigating grievance procedures.
By understanding the grievance procedures of an assisted living facility, you will be better prepared to address any concerns or complaints during your or your loved one's stay. This knowledge will also help you make a more informed decision when choosing the right facility.
Frequently Asked Questions
What Are Typical Policies Regarding Visitation?
Visitation policies in assisted living facilities can vary, but most allow family and friends to visit during set hours. Some facilities offer more flexible visiting hours, while others may have restrictions due to safety and resident wellbeing. It's essential to familiarize yourself with your specific community's policies.
Are There Specific Health Care Requirements For Residents?
Assisted living facilities generally accommodate seniors who need help with daily activities but don't require extensive medical care. However, each facility has its own healthcare service regulations that detail the services offered, medication administration practices, and requirements for residents' level of care.
What Is The Staff-To-Resident Ratio?
The staff-to-resident ratio varies from one facility to another. It might be helpful to research the state regulations that govern staffing in assisted living facilities in your area. It's essential to choose a facility that provides adequate staffing to ensure your loved one receives proper care and attention.
How Is The Cost Of Assisted Living Determined?
The cost of assisted living is typically determined by factors such as location, amenities, services offered, and the level of care needed for individual residents. Some facilities charge a fixed monthly rate, while others offer a more customized pricing model based on each resident's specific needs. To make an informed decision, it's crucial to ask questions and gather detailed pricing information.
What Financial Assistance Options Are Available?
Financial assistance options for assisted living can include federal programs such as Medicaid, veterans benefits, long-term care insurance, and various state and local programs. It's essential to research available options in your area and understand your loved one's eligibility for assistance programs. Consult with an elder law attorney or financial advisor for guidance on making the most of your resources.
What Services And Amenities Are Commonly Provided?
Assisted living facilities typically offer a range of services and amenities to support seniors in their daily lives. Common services include housekeeping, meal preparation, personal care assistance, transportation, and medication management. Many facilities also have a variety of recreational activities and programs for socialization, mental engagement, and physical exercise. When selecting a facility, it's crucial to consider the amenities and services that best align with your loved one's needs and preferences.